---
ISD is focused on student-centred learning and establishing a growth mindset in our children so that they may inspire, succeed, and dream in a world that is becoming increasingly complex.
All ISD stakeholders play an important role in helping our students achieve their aspirations and to become a catalyst for positive change in their communities and beyond. As we strive to fulfil our mission and vision, we invite all faculty, students, and parents to remain engaged and participate in our continuous improvement process.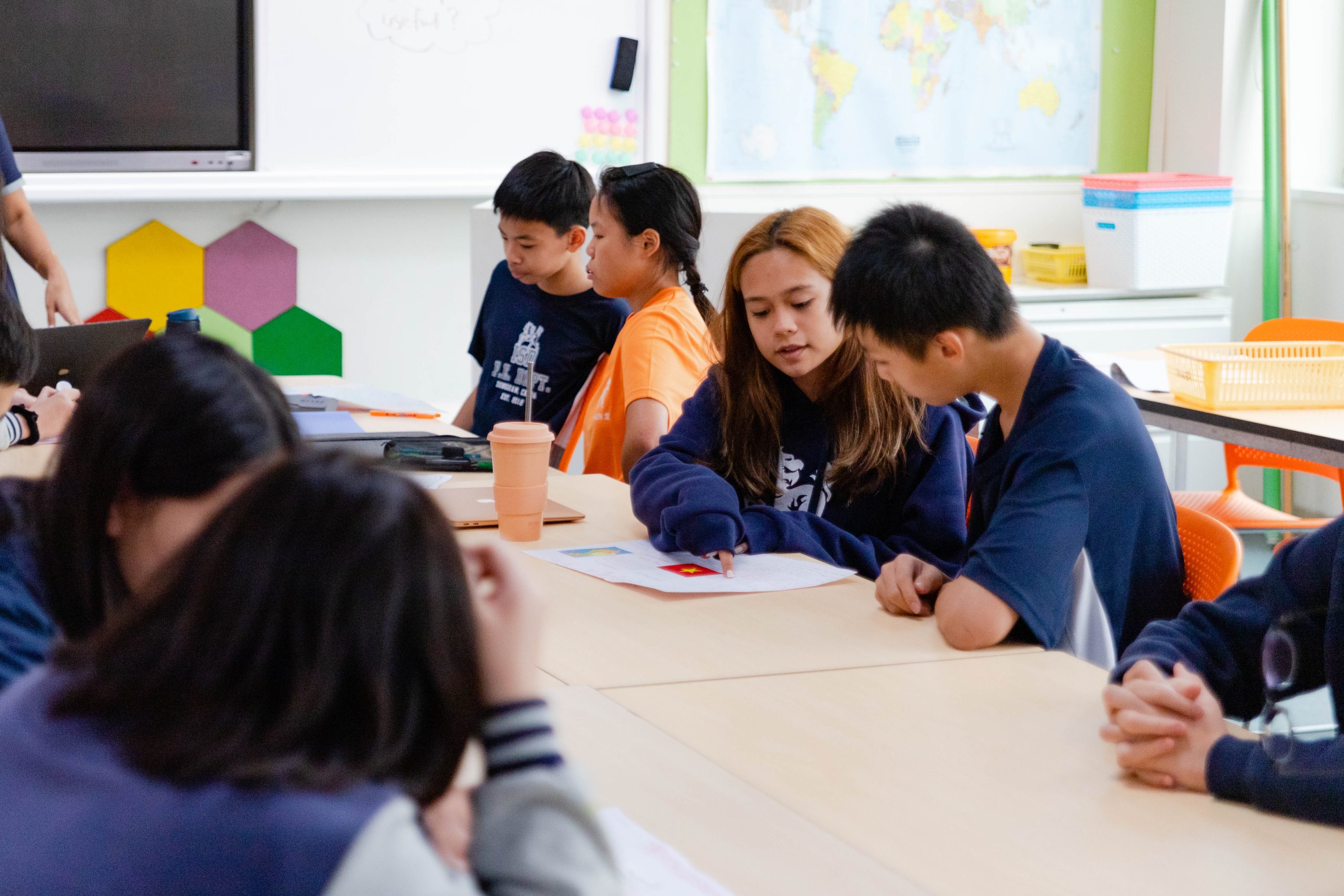 INTERNATIONAL SCHOOL OF DONGGUAN
Middle School (Grade 6-8)
The Middle School Program (Grade 6-8) is committed to challenging each student academically, fostering a love of learning, and enhancing a feeling of self-worth.
---
The academic program is a rigorous one. Core courses in the areas of math, sciences, and humanities (English and Social Studies) emphasize hands-on involvement with increasing structure and expectations that challenge students in critical thinking. Language support, including differenciated instruction and co-teaching models further enhance student learning.
Exploratory classes are designed to introduce the basic knowledge and skills necessary to build a foundation for further development. These classes are only for Grade 6 and 7 students, last a semester long, and create an opportunity for students to discover a passion or talent to potentially guide the selection of their Elective Courses and IB Pathway. Elective classes are designed to further develop knowledge and skills in a genre of studies that is aligned with the student's passions and talents and to help prepare and potentially serve as a prerequisite for IBDP courses. Elective classes are offered to grade 8 students.
High School (Grade 9-12)
The High School Program ( Grade 9 - 12 ) provides academic standards for credits toward a high school graduation diploma.
---
The grade 9 and 10 program prepares students to pursue the advanced level studies required for successful completion of the IB Diploma Programme in grades 11 and 12. Students who graduate from ISD will be issued a US accredited High School Diploma and will be able to apply for entrance in colleges and universities in the USA and other higher learning institutions around the world. Language support continues to be a vital part of High School curriculum.
ISD High School Diploma
Students who graduate from ISD will be issued a US accredited High School Diploma. All graduates from ISD will be able to apply for entrance into colleges and universities in the USA and other universities around the world.