The classroom facilities that distinguish ISD from public or private-local schools can reflect innovative features to a great extent. A small, unassuming corner of the classroom can be the most enjoyable space for children to use during self-directed learning time. Students can pick up a book of his/her choice and read it quietly; they can have fun playing with three or two partners or discuss a research project with fellow students. ISD's learning spaces encourage students to become masters of their own learning.
ISD区别于公办和本地民办学校的教室硬件设施,能够在很大程度上体现创新特色。教室里的一个不起眼的小角落,都可能是孩子们最享受的小空间,填补学生学习之余的时间。捡起一本心仪的书静心地阅读;和三两伙伴一起开心地游戏;与同窗一起探讨研究的项目。在这里,让孩子成为学习的主人。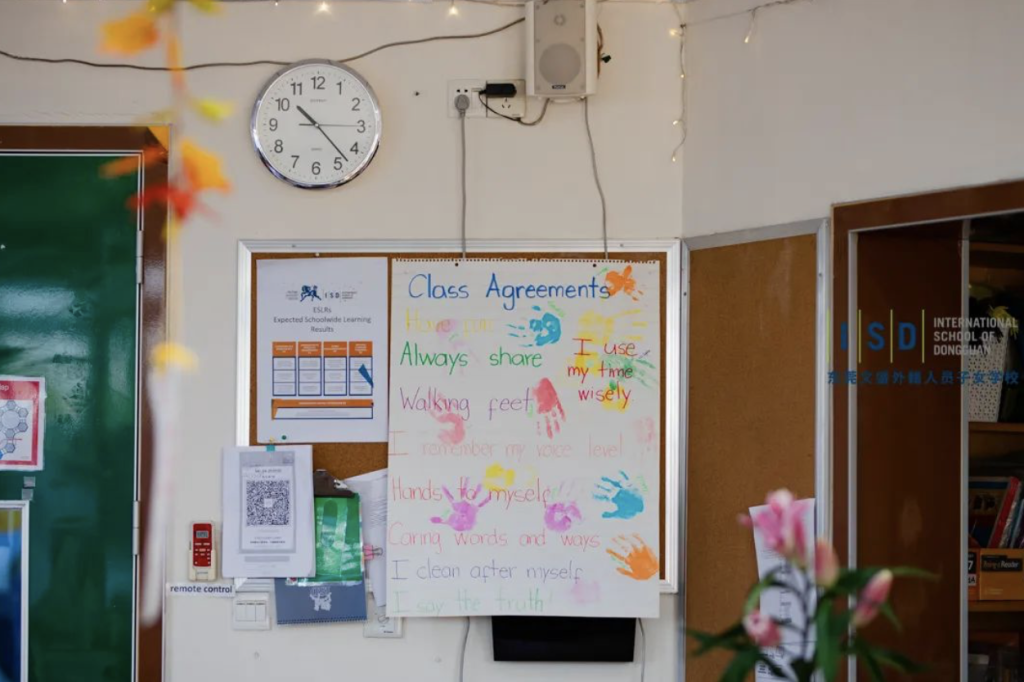 The teachers have carefully prepared every space in the classroom to support student learning. The classroom behavior agreements, created collaboratively amongst the students and teachers, are display prominently to guide students' self-management skills. The children enjoy an environment focused on learning and respect. In such a classroom, students can explore various topics on their own, thus inspiring creativity and meaningful project-based learning, creating a teaching advantage that is different from traditional education. This type of learning demonstrates student agency.
教室里的每一个空间都经过老师的细心布置,以创造良好的学习氛围。挂上由老师和学生共同制定的班级规则,培养学生的自我管理技能。孩子们充分享受着专注于学习和尊重的氛围。在这样的教室中,学生们可以自主进行各类话题的探讨,从而激发创造的灵感,开展深度的项目式学习,形成区别于传统教育的教学优势——以学生为课堂的主导。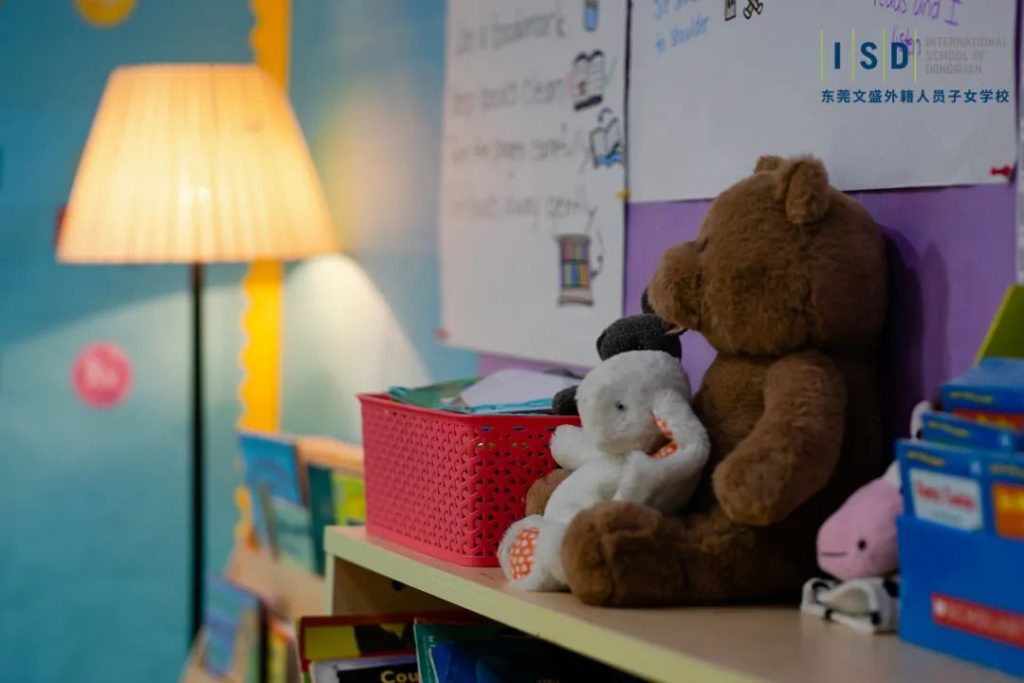 Each classroom at ISD takes on its own atmosphere depending on grade level, students and teachers likes and preferences. The desks and chairs can be combined in a variety of ways. The walls are covered with student work, and no two classrooms are the same. The clever use of space allows children to find comfortable places to enjoy their learning.

ISD的每个教室布置都不相同,这取决于年级、学生和教师的兴趣和偏好。课桌椅可以有多种组合方式,墙面贴满了学生的作品,没有任何两间教室是布置得一模一样的。巧妙的运用空间,让孩子随时随地找到舒服的地方享受学习。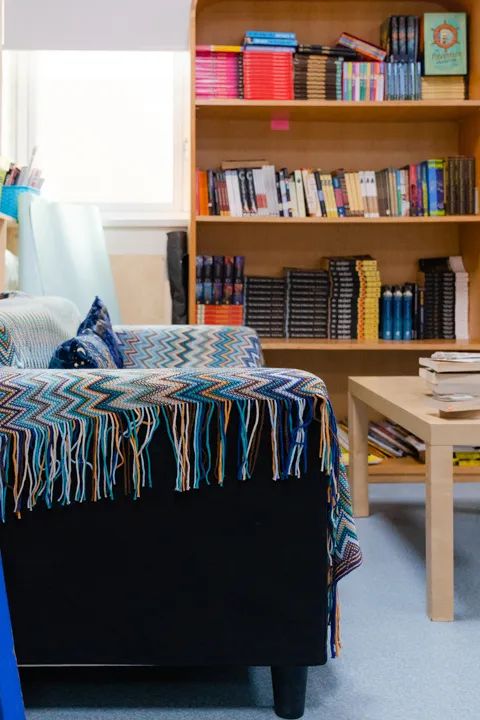 In addition to seeing the learning objectives clearly posted in the classrooms, ISD's hallways and walls are often filled with the students' colorful work, all exemplars of the learning taking place in the classroom. Inside and outside of the rooms, students bring the creative color to enhance a diverse campus culture.
除了教室中各种学习目标的标语,ISD的走廊及墙上往往贴满了五颜六色的学生作品。这些都是学生在课堂上的优秀学习成果。无论是课室内还是课室外的空间,都在学生的装扮下变得丰富多彩,多元的校园文化显得尤为突出。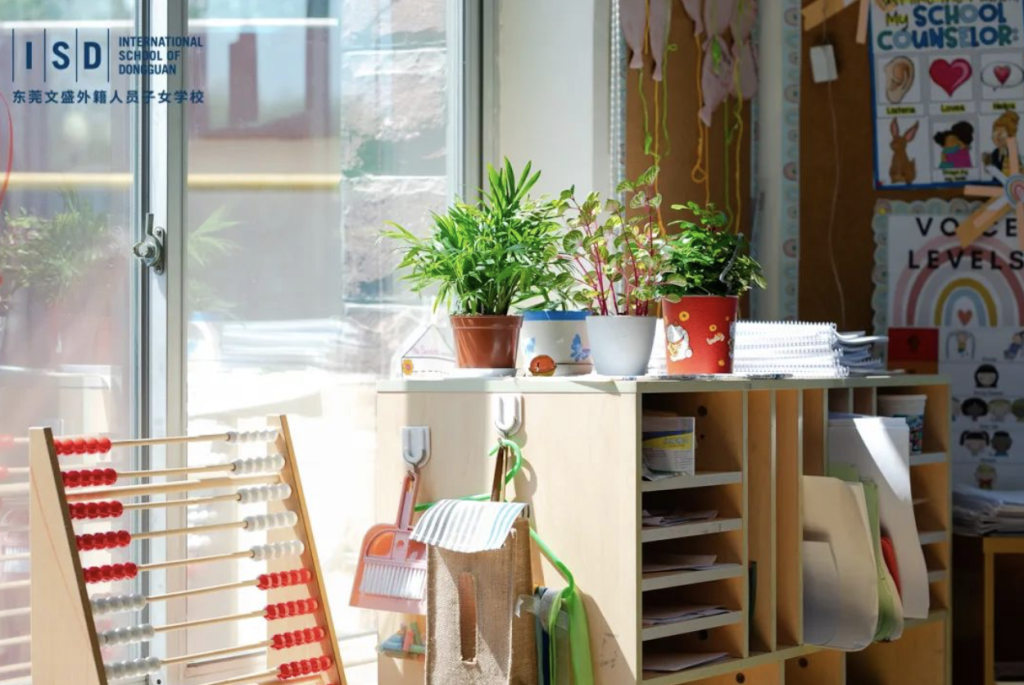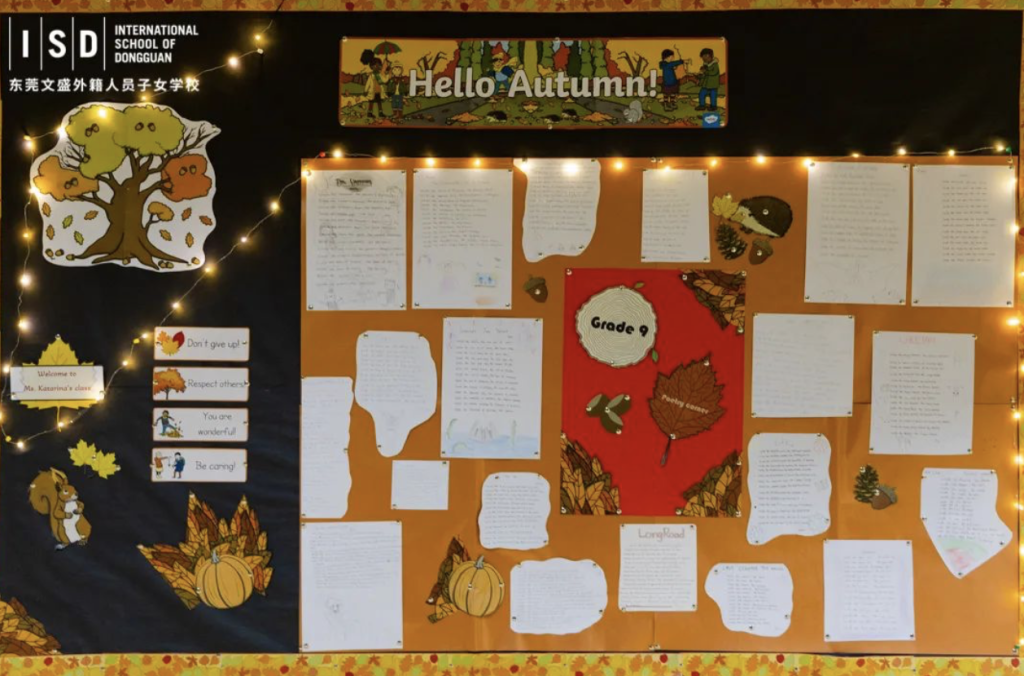 ISD has expanded the concept of the classroom, meaning every space is a learning space. The school's learning community can be a reading corner filled with books or a theater-style display area. The ISD library, which is being renovated, still provides a comfortable environment for children to enjoy reading.
ISD将教室这一概念扩大,将这一概念延伸为每一个角落都是学习空间。学校的学习社区:布满懒人沙发的阅读角落,剧场式的展示区域等等。即便是翻修扩建中ISD图书馆,仍然一如既往为孩子们提供舒适的环境享受阅读的乐趣。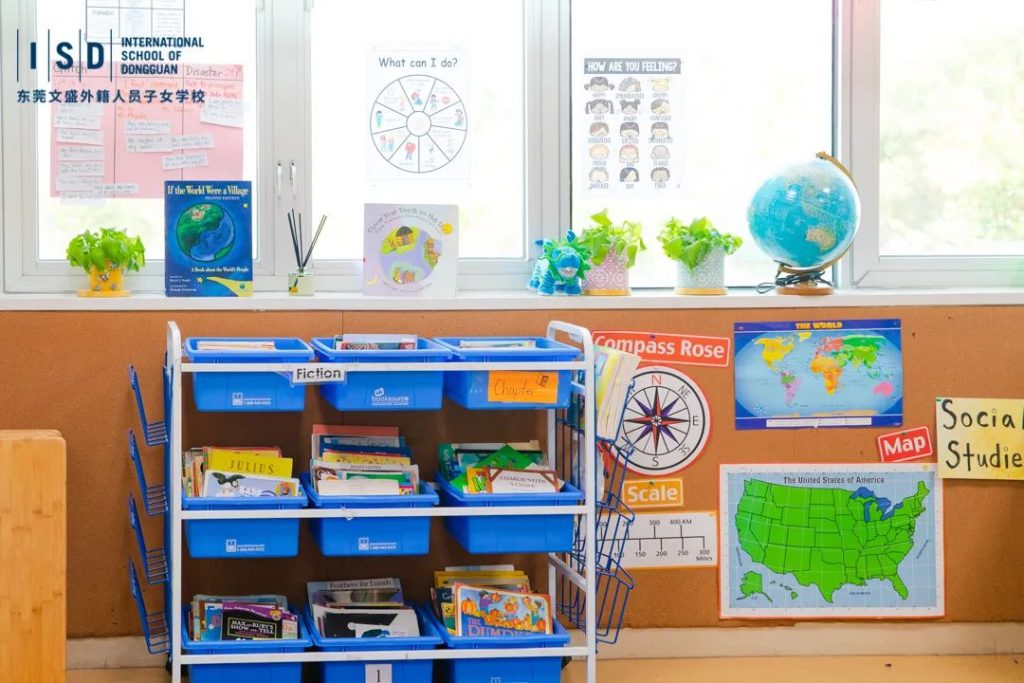 In the ISD learning community, Qilins enjoy the beauty of music, show their endless creativity through visual arts, play on the sports field, and can determine their future through many opportunities to demonstrate leadership. ISD students are global citizens exposed to various cultures in their classrooms. What a pleasure it is for children to learn and grow in various spaces full of beauty, creativity, and care.
麒麟学子在ISD学习社区中,享受音乐的美好,展现视觉艺术无尽的创意,在体育场上尽情挥洒青春,在培养领导能力的过程中书写未来。ISD学生们以世界公民的身份在课堂中体验不同文化。孩子在充满美感、创意和关爱的环境中学习和成长,是一件多么愉悦的事。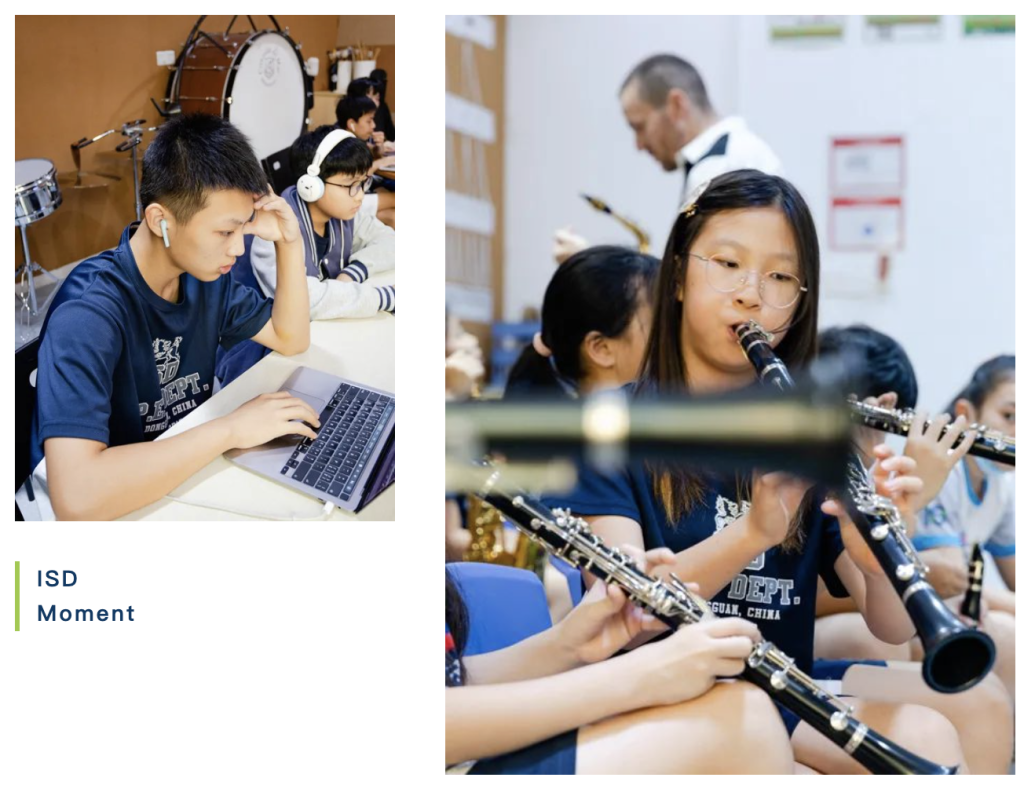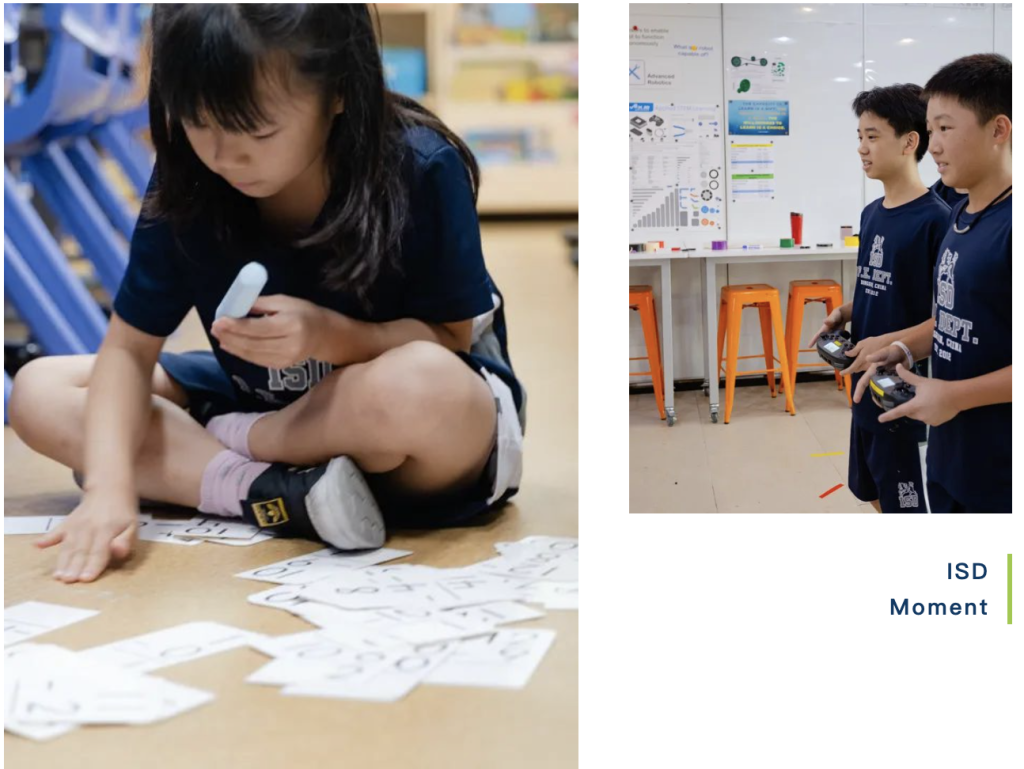 At ISD, the classroom is more like a home, carefully orchestrated by teachers and students, to enhance the learning experience. By learning in such a fun and harmonious classroom, children's imagination and creativity can break the boundaries.
在ISD,教室更像是一个家,由老师和学生精心布置,提升学习体验。在这样有趣且氛围融洽的课室里学习,孩子们的想象力和创造力得以打破界限,萌芽并更加茁壮地成长。