Members of the Qlin Baseball Academy performed well in the China Junior Baseball Team U11 tryout, with Oscar Z. and James C. being selected for the team, and Timmy Z. and Richie W. being alternates. Coach Jim and Coach Mike from Qilin Baseball Academy, as well as Mr. Xu, the first Chinese MLB player selected, presented certificates and recognized the four players' achievements.
在中国少年棒球队(U11年龄段)的成员选拔赛中,ISD麒麟棒球队队员表现出色,其中Oscar Z.和James C.成功入选,Timmy Z.和Richie W.也入选了替补队伍。ISD麒麟棒球队的Jim教练、Mike教练以及首位加入美国职业棒球大联盟(Major League Baseball, MLB)的中国球员许桂源教练分别为四名队员颁发证书,对他们的成绩表示肯定。
Baseball is a team sport that combines wisdom and competition. Players need to have the spirit of cooperation and solidarity as well as courage and determined individual heroics in order to succeed on the field. Each participant has the chance to be the "man in control," but doing so also takes a broad perspective. The charm of baseball is that the birth of magical things may come at the moment of swinging the bat, the moment of catching the ball, or the moment of stealing the base. Established in 2016, the Qilin Baseball Academy at ISD was coached by a group of qualified and experienced pros. Kids of all ages may now participate in an MLB training program that has been created to help them train and get ready for a variety of national and local competitions. The team intends to advance in baseball through this practice while actively preparing kids to compete at the collegiate level and beyond, creating a solid foundation for the future.
棒球是一项集智慧和竞技于一体的团队运动项目,要想在球场上获得胜利,除了球员需要拥有勇气和果断的个人英雄主义外,还必须具备团结协作的精神。每个球员都有成为"掌控者"的机会,但同时也需要全局的洞察力。这正是棒球魅力所在,激情挥动球棒的瞬间、准确接球的刹那、机智盗垒的瞬间,无不蕴含着神奇时刻的诞生。ISD麒麟棒球队成立于2016年,球队有一批经验丰富、得到认证的专业教练。他们设计了美国职棒大联盟训练计划,针对不同年龄段的孩子们进行有效训练并准备参加各种国际比赛和地方联赛。球队希望通过这样的训练,让孩子们在棒球这项运动中受益并取得优异的成绩,同时积极准备孩子们参加大学及以上级别的比赛,为未来的成功打下坚定的基础。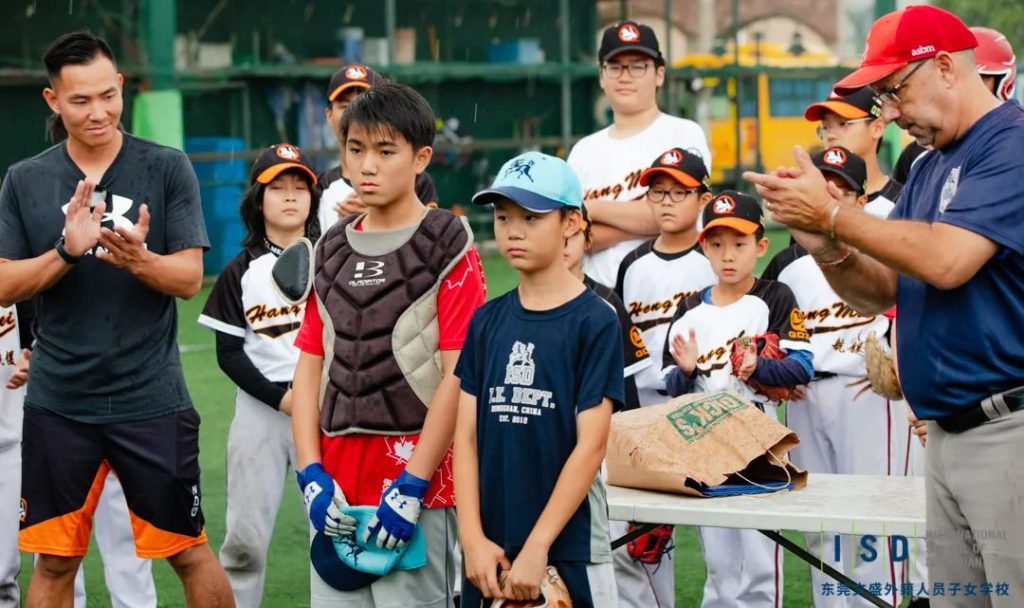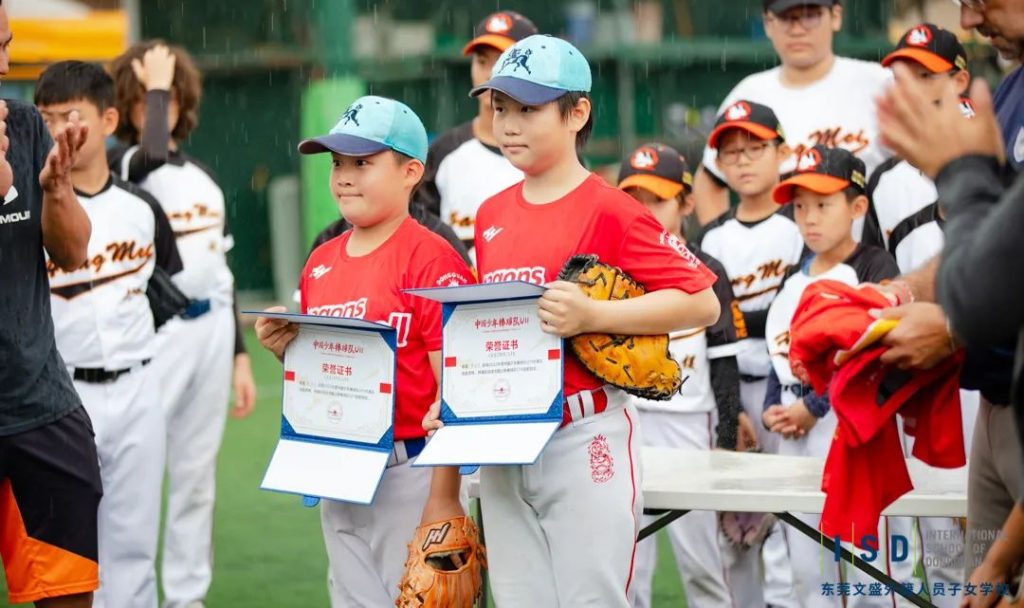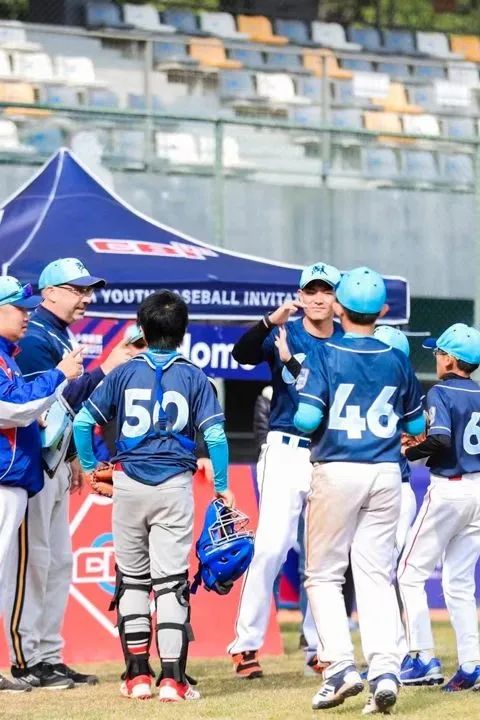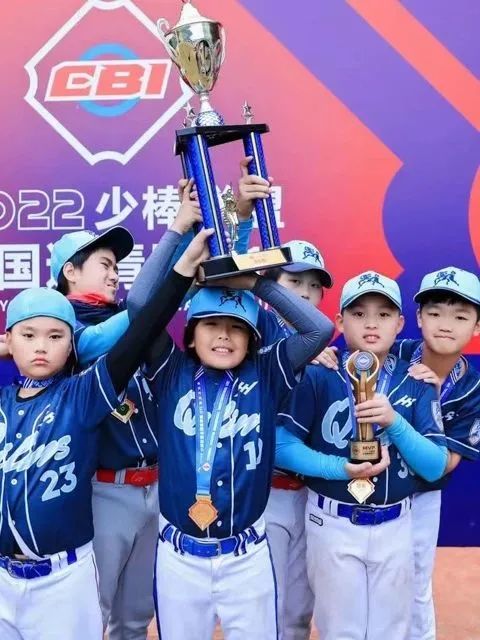 Under the professional guidance of our baseball coaches Jim and Mike, Qilin baseball players trained hard to refine their skills. Since its establishment, Qilin Baseball Academy competed very well in various competitions and received numerous awards including claiming the championship in the 2021 MLB CUP Open Tournament Fall season (Guangzhou) and the 2022 China Youth Baseball Invitation U11!
在Jim教练和Mike教练的专业指导下,麒麟队的队员们努力训练,不断提高他们的技能。成立至今,ISD麒麟棒球队在各项比赛中表现出色、屡获嘉奖,例如,近期斩获了2021 MLB CUP棒球公开赛·秋季赛(广州站)冠军奖牌,以及在2022年少棒联盟全国邀请赛U11组别比赛中获得冠军!
Qilin Baseball Academy has developed many outstanding baseball athletes who have continued their passion for baseball even after they graduated and left the team. Jojo and Andre are ISD alumni and former players of Qilin Baseball Academy. After graduating from ISD, they started a new journey with their baseball dreams.
麒麟棒球队培养了许多优秀的球员,他们在毕业离队后仍然保持着对棒球的热情。Jojo和Andre是ISD的校友,也是麒麟棒球队的前球员。从ISD毕业后,他们带着自己的梦想开始了新的旅程。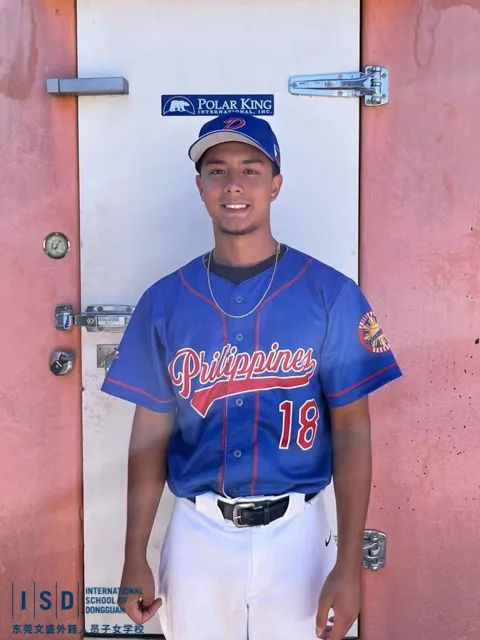 Jojo's goal in life is to play baseball professionally. He was awarded a scholarship at Monroe College in New York after graduating from ISD in 2021 and plays college baseball there. He was chosen to participate in the prestigious Charles Johnson Collegiate summer league in Florida last summer. The summer was successful. He was selected for the all-star team, and after accepting a scholarship, he began playing at State Fair College in Missouri, where he is currently on the team. He is a pitcher on the State Fair baseball team. He was also chosen to play for the Philippines National Baseball team last summer, and he competed for them in a significant summer tournament in California. Jojo has continued his education, keeping a GPA of 3.2 or above while playing and training hard. He will carry on competing in the Florida State League this summer and work toward his ultimate objective.
Jojo的人生目标是成为一名职业棒球运动员。2021年从ISD毕业后,他获得了纽约门罗学院奖学金,并在那里打大学棒球联赛。去年夏天,他被选中参加佛罗里达州著名的查尔斯约翰逊大学夏季联赛。这个夏天是成功的。他被选入全明星队,在接受了奖学金后,他开始在密苏里州的州立公平学院打球。目前,他是球队的投手,代表球队参加比赛。同年,他被菲律宾国家棒球队招募,代表球队参加在加利福尼亚举行的夏季锦标赛。在努力打球和训练的同时,Jojo也继续着自己的学业,并保持着高于3.2分的GPA成绩。今年夏天,他将继续参加佛罗里达州联赛,向着自己的梦想目标前进。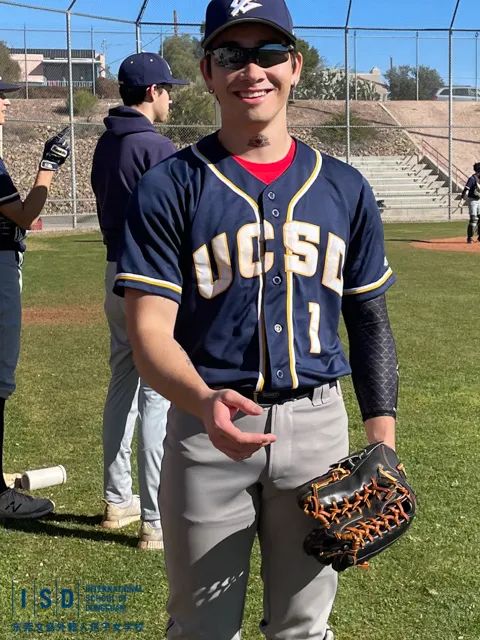 Andre studies Mathematics and Economics at UCSD, but he doesn't give up baseball while he is there. He joined the baseball club and spent three to four days a week playing in tournaments or practicing. He plays for the UCSD D1 league team or the UCSD club team as a center fielder and left fielder for his division, and he travels all over the country for competitions! Andre believes that playing baseball has made it easier for him to adapt to college life. He'll be in Las Vegas for another week of competitions in early April.
Andre在加州大学圣地亚哥分校主修数学与经济专业,但同时他也没有放弃棒球,他参加了UCSD的棒球俱乐部,每个星期会有3至4天进行棒球训练或者参加比赛。作为的球队的中外野手和左外野手,他为UCSD D1联赛球队或UCSD俱乐部球队效力,并在美国各地旅行参加比赛。Andre认为参与棒球运动,让他更好地适应了大学生活。在四月初,他又将在拉斯维加斯进行为期一周的比赛!
Once more, congrats to our four Qilin Baseball Academy athletes! We're hoping they'll keep developing their abilities across more levels and have more success playing baseball!
再次祝贺我们的四位麒麟棒球队的运动员!希望他们能在更多的层面上发展自己的能力,并取得更多的成功!

-Some pictures by China Youth Baseball Invitation U11

-部分图片来源于CBI少棒联盟全国邀请赛U11组别比赛