Spotlight: ISD Korean Courses
2023-02-27

Video: ISD February Newsletter
2023-03-06

The 100th day of school is a milestone for students as it means that they have completed more than half of the school year. It is also a great opportunity for children to make a reflection on what they have learned since the beginning of the school year. It is important to celebrate this academic milestone.
100天是一个重要的里程碑,因为它意味着学生已经完成了一年的一半以上。这也是一个强调孩子们自学年开始以来学到了多少东西的好机会。庆祝开学100天的活动是广泛而多样的。庆祝这一学术里程碑对孩子们来说都是一件大事。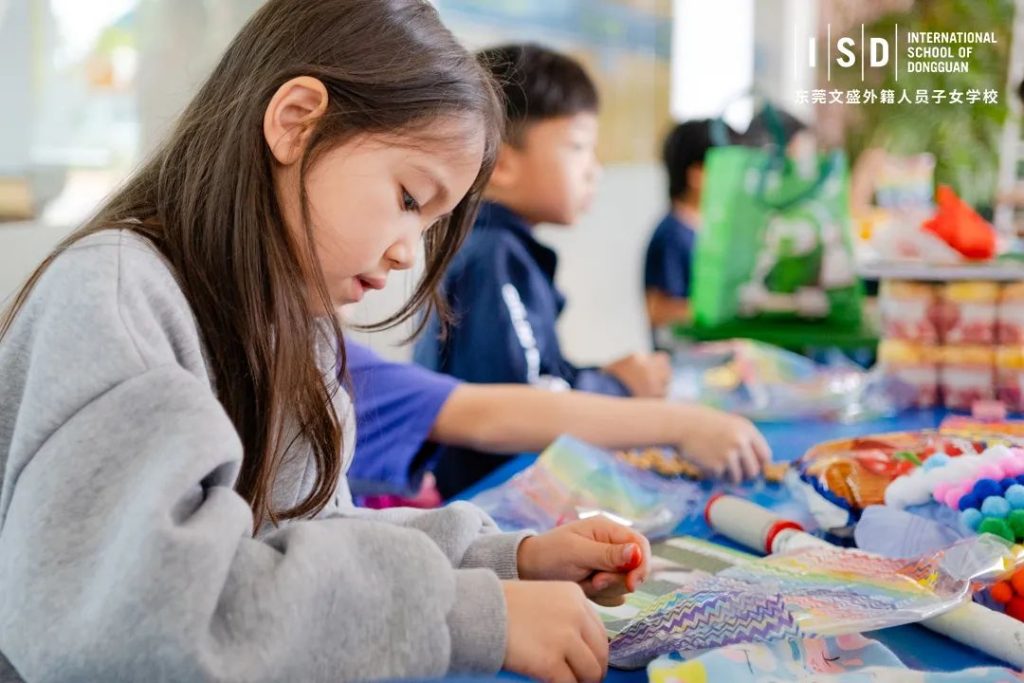 This year, the first graders used the central idea of the mathematical concept of the number 100. It is quite a feat for young minds to turn an abstract idea into concrete knowledge.
今年,一年级的100天庆祝活动主要围绕着100天的原始数学概念。对于孩子们来说,把一个抽象的概念变成绝对的知识是一个相当大的成就。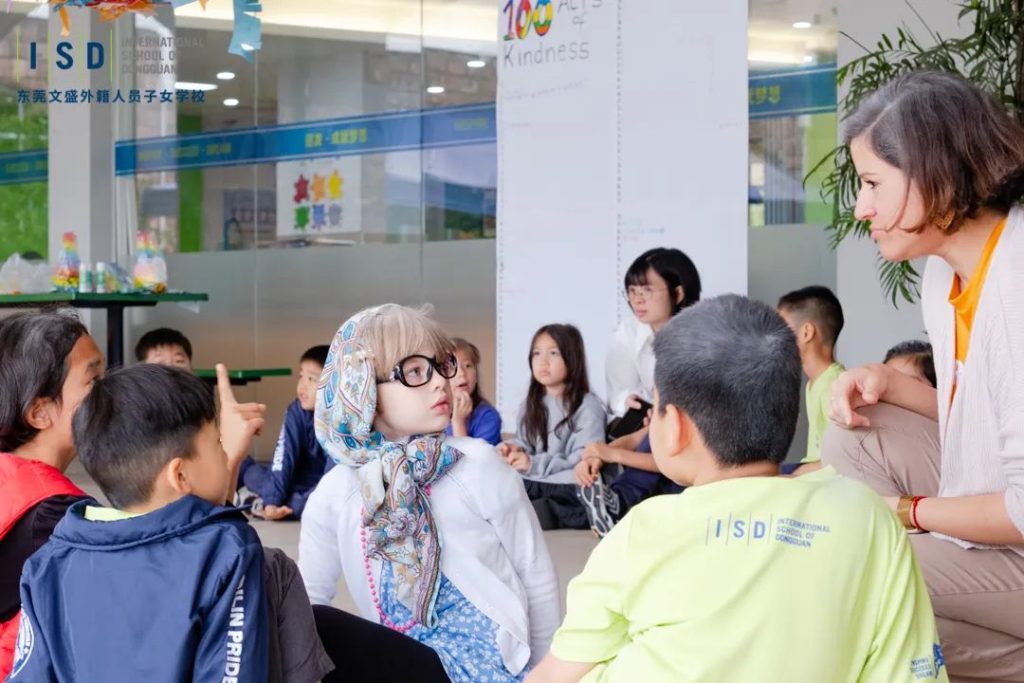 Grade 1 students were challenged to count to 100 by collecting different items. This helped children understand math concepts related to their life. They expressed their creativity as they brought 100 of something to school. These objects included candies, peanuts, toy bricks, pencils, game cards or even marshmallows. By counting the items that they brought from home, they visualized what 100 of something looks like and learned about number value, skip counting, addition, and subtraction in a more creative and engaging way!
一年级学生通过收集不同的物品来挑战数到100。这有助于孩子们理解与他们生活相关的数学概念。他们把100件不同的物品带到学校,非常具有创意。这些物品其中包括糖果、花生、积木、铅笔、游戏卡甚至是棉花糖。学生将自己通过计数这些从家里带来的物品,直观地观察100件物品放在一起的样子,以这种充满创意和参与度更高的方式学习数学里面数值、跳跃计数、加法和减法等概念。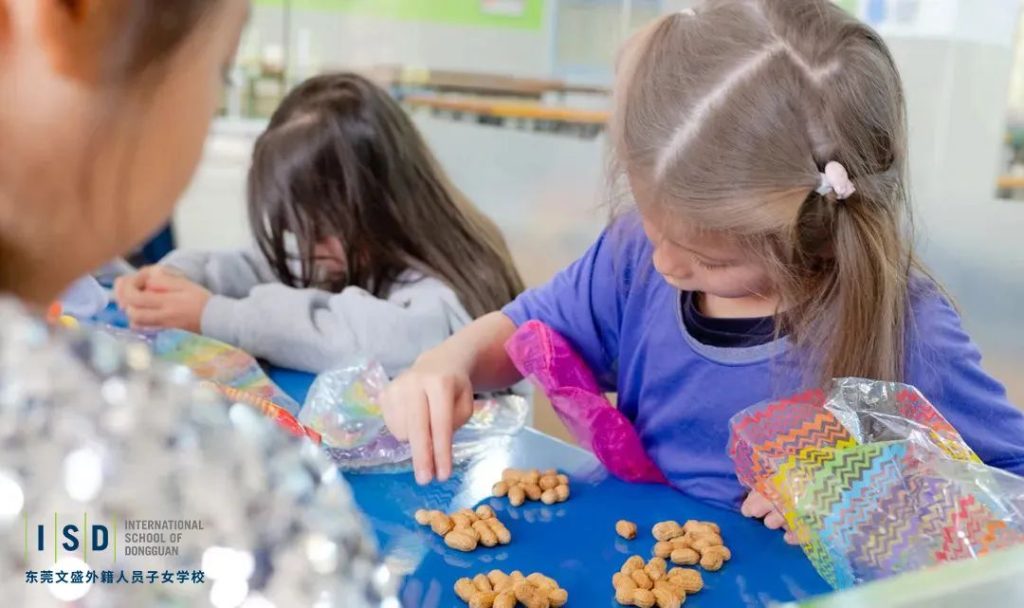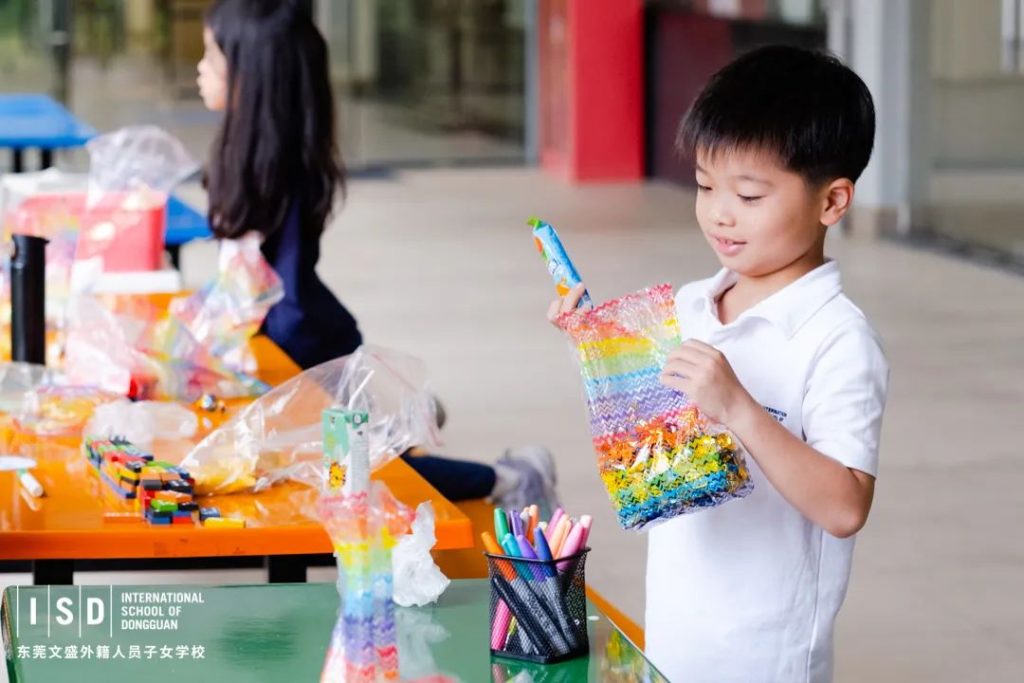 On this day, the students and teachers dyed their hair grey, enjoying the fun of dressing up like a 100-year-old. Some students wore their glasses and scarves and even put on grandma's clothes. A fun dressing up activity was had by all, and it was a wonderful way to learn about 100.
在这一天,学生和老师们把头发染成灰色,享受着打扮成百岁老人的乐趣。有些学生戴上眼镜和围巾,甚至穿上奶奶的衣服。大家进行了一次有趣的装扮活动,这也是他们了解100岁的一种美妙方式。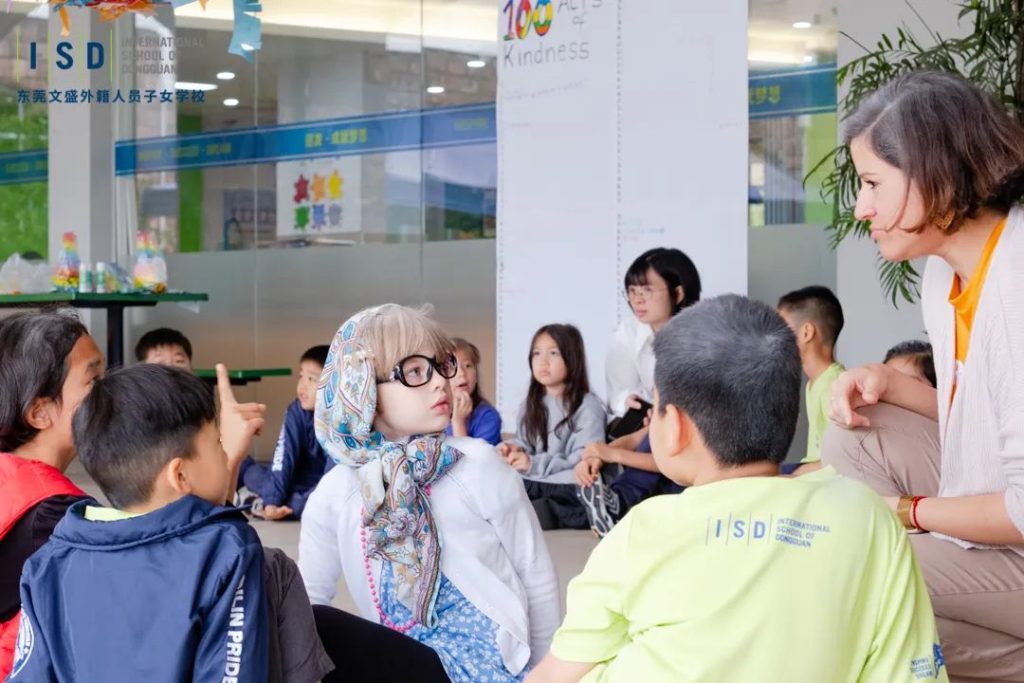 Additionally, the first graders were tasked with brainstorming 100 Acts of Kindness to celebrate the 100th Day. All students brainstormed their unique ideas of acting kindly and added them to the list. This activity taught students about respect and kindness, which are beneficial for social-emotional learning.
此外,一年级学生的任务是集思广益,提出100项善举,以庆祝第100天。所有学生都提出了自己独特的善举想法,并加入到名单中。这个活动让学生学会尊重他人以及践行善行,培养他们的社交情感发展。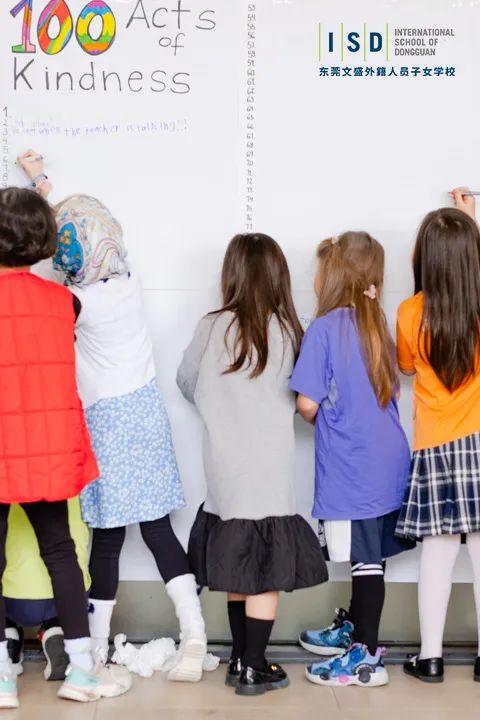 Teachers integrated the 100th day's celebration with art skills, and language arts, enabling students to learn about cultures in other parts of the world and experience cultural diversity. The first graders learned how to make a piñata. They counted and shredded every 20 strips of newspaper and made the mix to make the piñata from scratch. Students had to work collaboratively to count 100 different treats and small tokens to put inside the piñata. They also demonstrated thinking skills and spatial skills when decorating the piñata as a group. Students learned about different traditions in different areas of the world, according to different celebrations.
老师们将第100天的庆祝活动与艺术技能和语言艺术结合起来,使学生能够了解世界其他地区的文化,体验文化多样性。一年级学生学习如何制作一个皮纳塔,运用数数技能,将20张报纸撕成碎条,混合起来制作皮纳塔。他们分工合作,数出100种不同的零食和小纪念品,放在皮纳塔里面。在分组进行的装饰皮纳塔时,他们展示出了自己的思考能力和空间技能。学生亲身体验形式多样的庆祝活动,了解了世界不同地区的不同传统。
A piñata is a container, often made of papier-mâché, that is decorated, filled with candy, and then broken as part of a celebration. The idea of breaking a container filled with treats came to Europe in the 14th century. Today, the piñata is part of Mexican culture, the cultures of other countries in Latin America, as well as the United States.
皮纳塔是一种常常由纸糊制作的容器,其内装满糖果,于庆祝活动上悬挂起来,让人用棍棒打击,打破时玩具与糖果会掉落下来。打破装满糖果的容器这种文化习俗起源于14世纪的欧洲。现今,皮纳塔是墨西哥文化的一部分,也是拉丁美洲其他国家以及美国文化的一部分。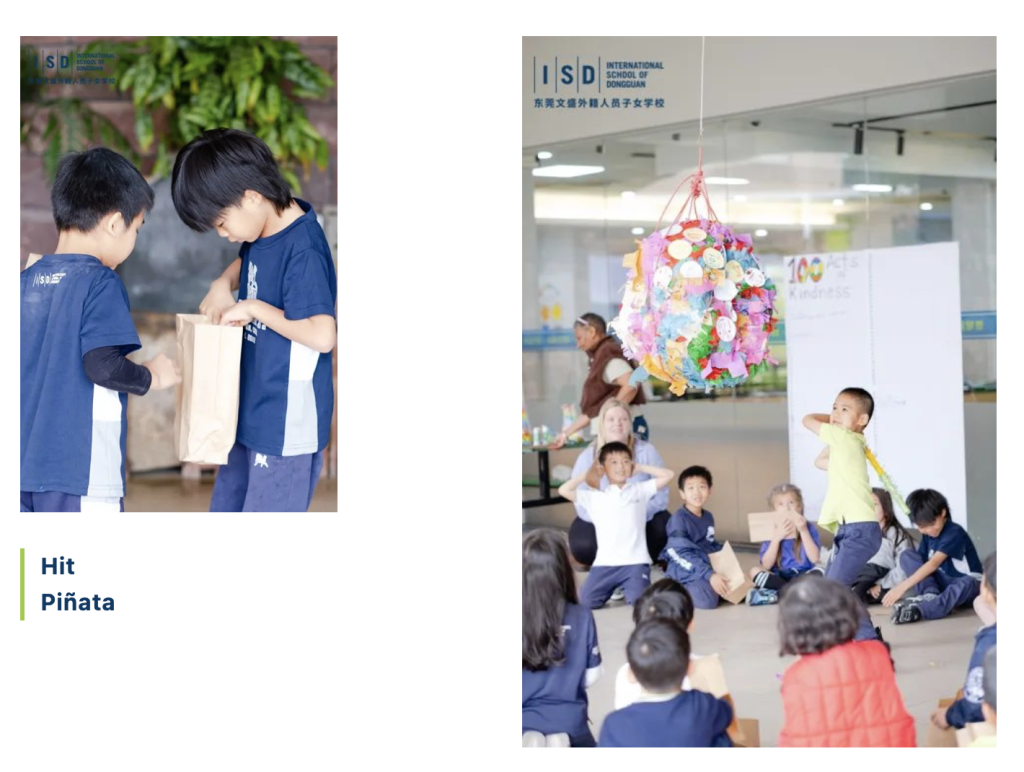 At ISD, we celebrate milestones for our young children, for whom 100 days of school is the start of a new experience! Through various class activities for celebration, we recognize achievements and promote motivation and engagement. The 100 days of school celebration represents progress, growth, achievements, and reflection for both students and teachers. It is a snapshot of the richness of ISD's teaching activities.
在ISD,我们为低年龄学段的孩子们庆祝开学100天,这标志着又有新的经历等待着他们。我们用各种课堂活动来纪念这一里程碑,肯定孩子们取得的每一次小成就,同时又促进他们的积极性和参与学习。开学100天的庆祝活动既是学生与老师们取得进步、成长、成就和反思的见证,也是ISD丰富校园活动的缩影。