Qilin Students Won First Place in Hippo
2023-05-22

Qilin Baseball Academy won Shenzhen " Yomoe Cup"
2023-05-26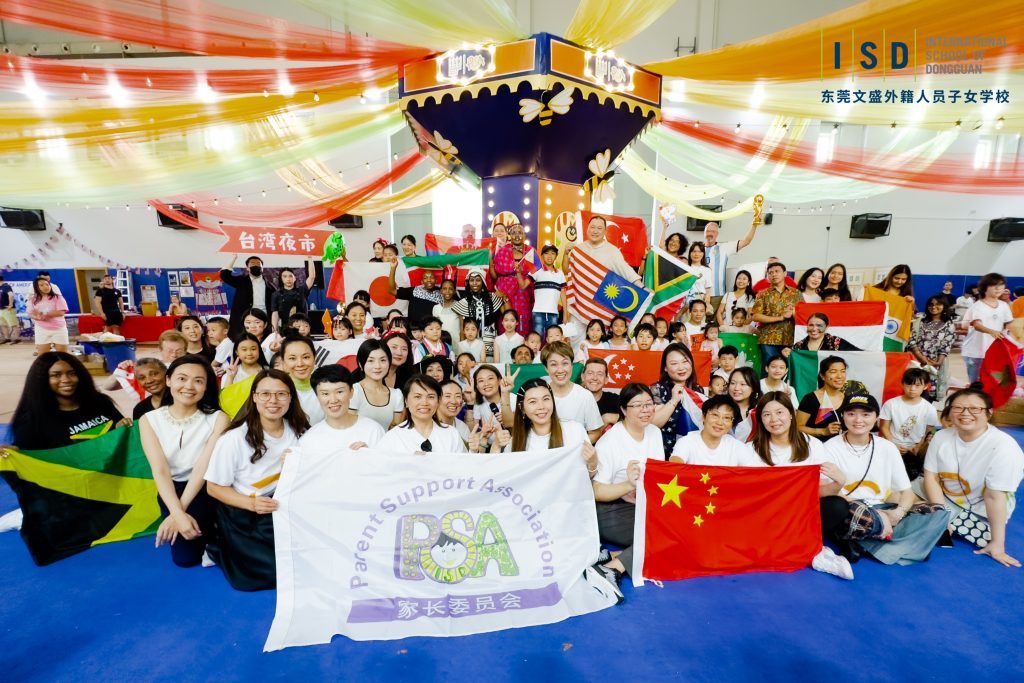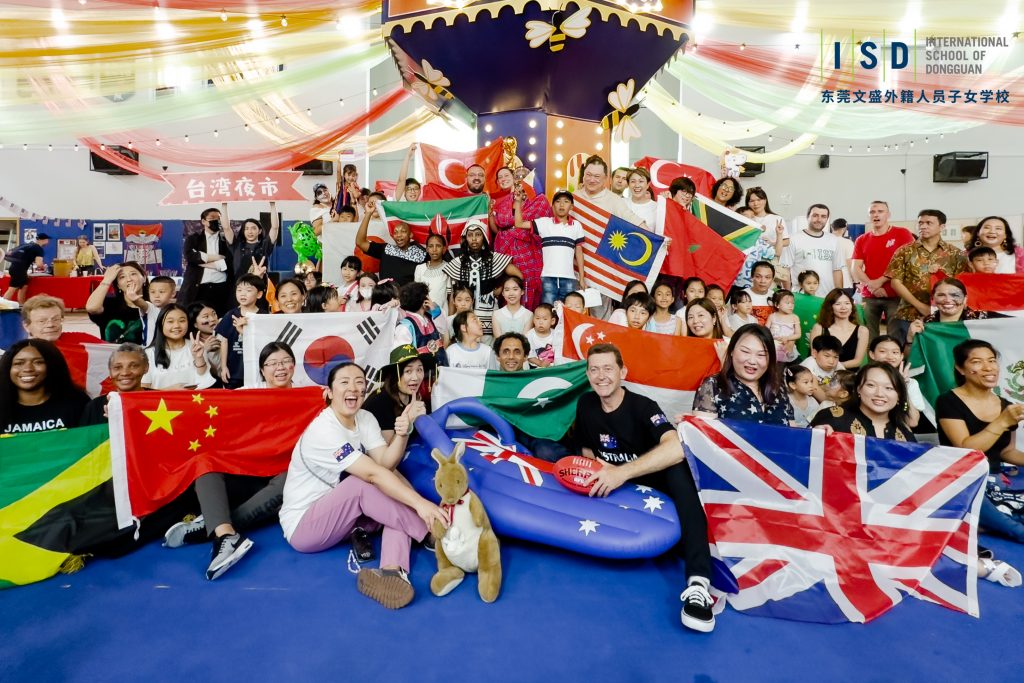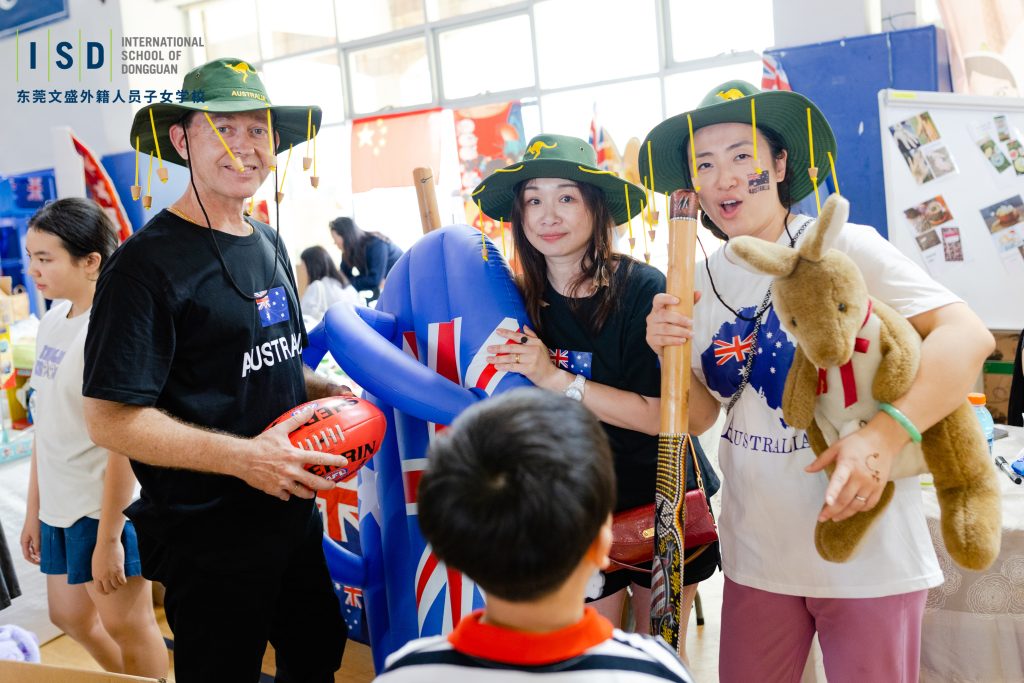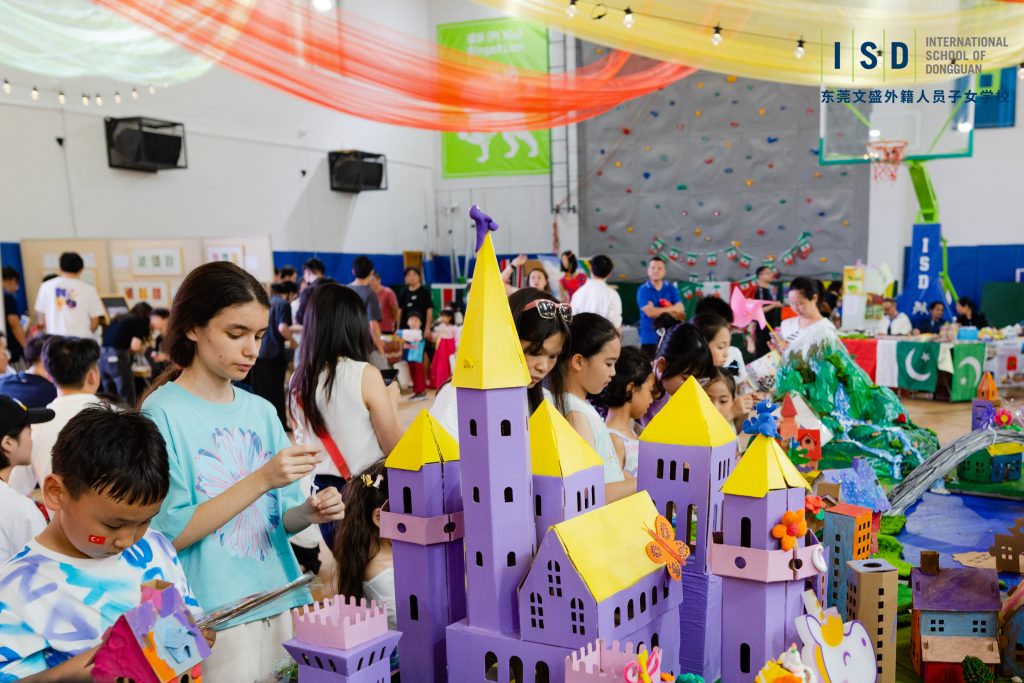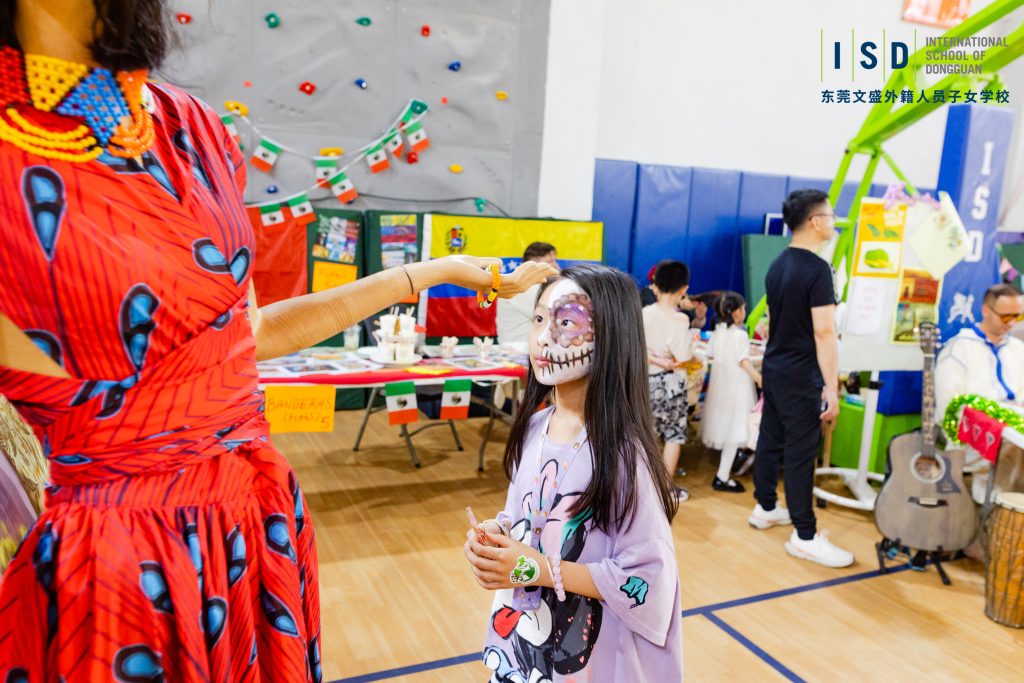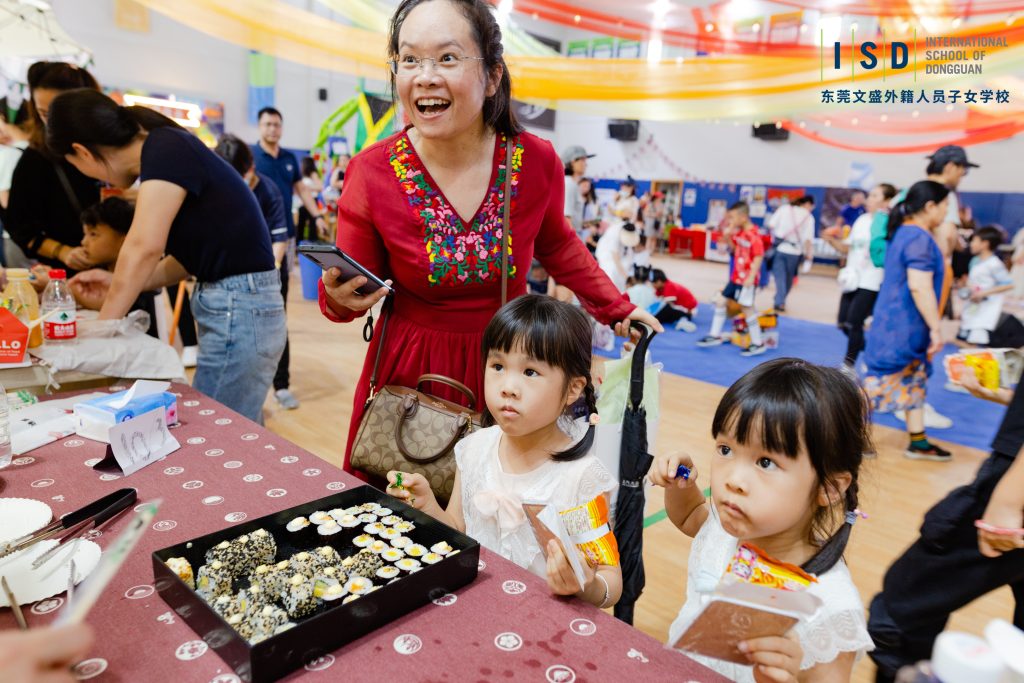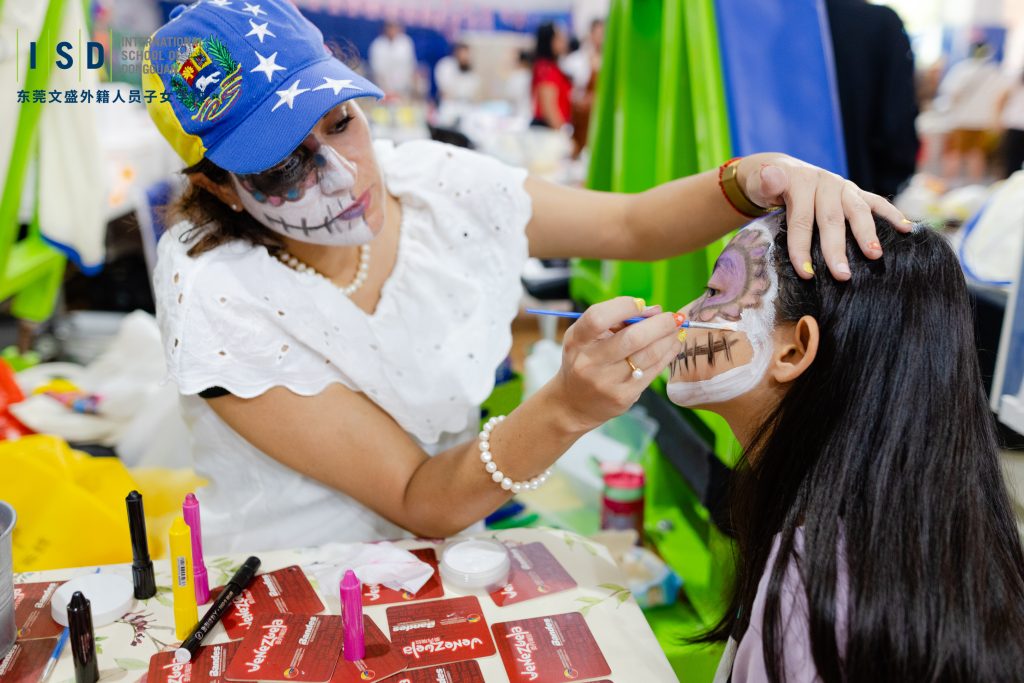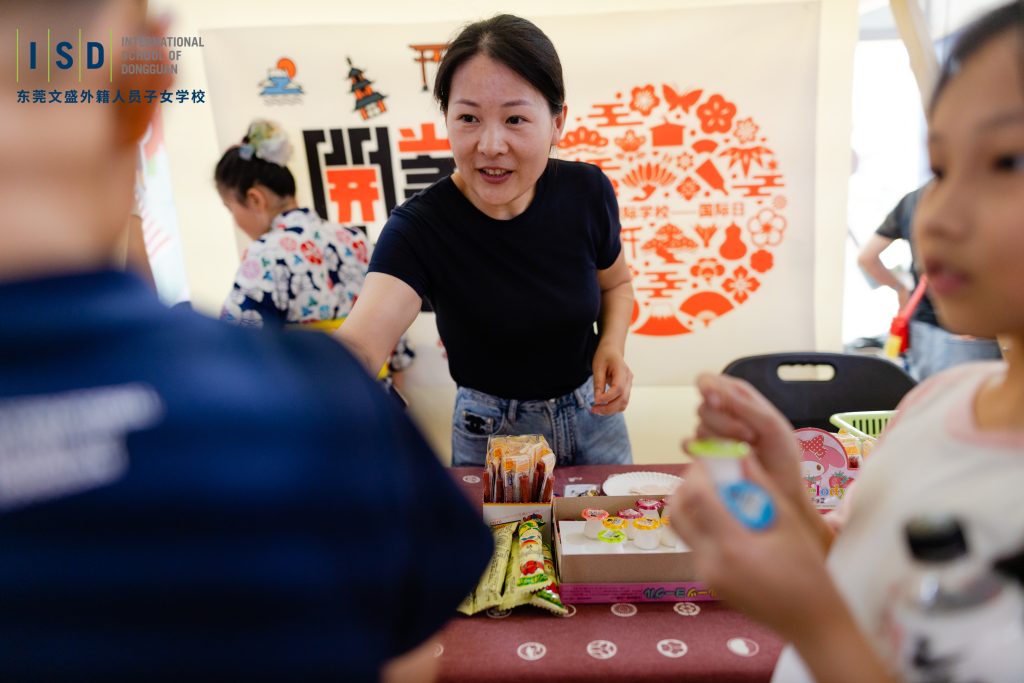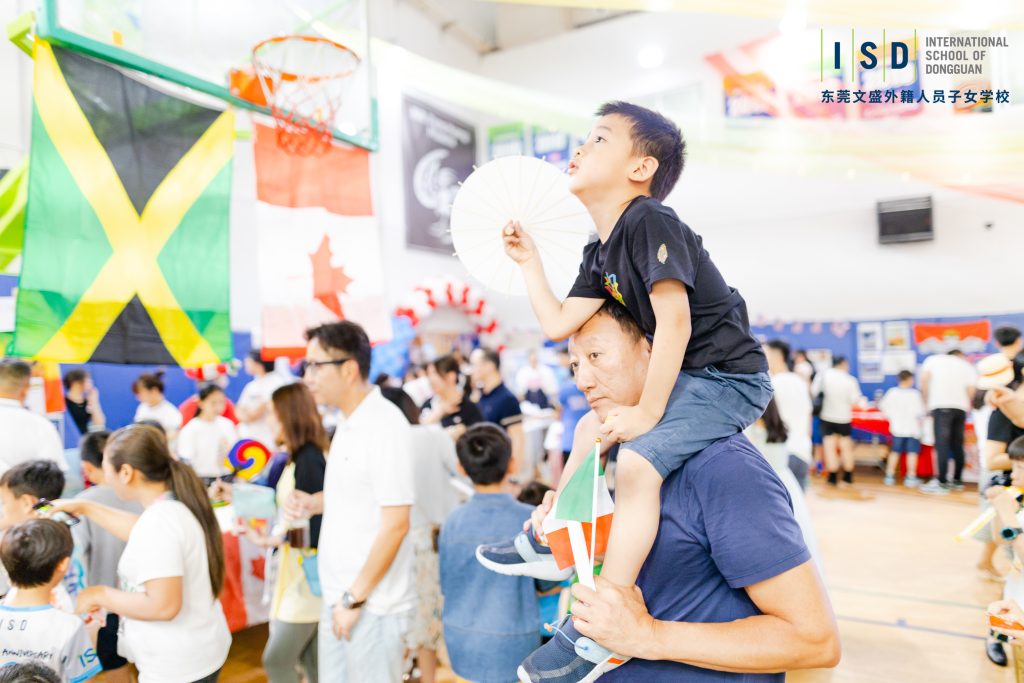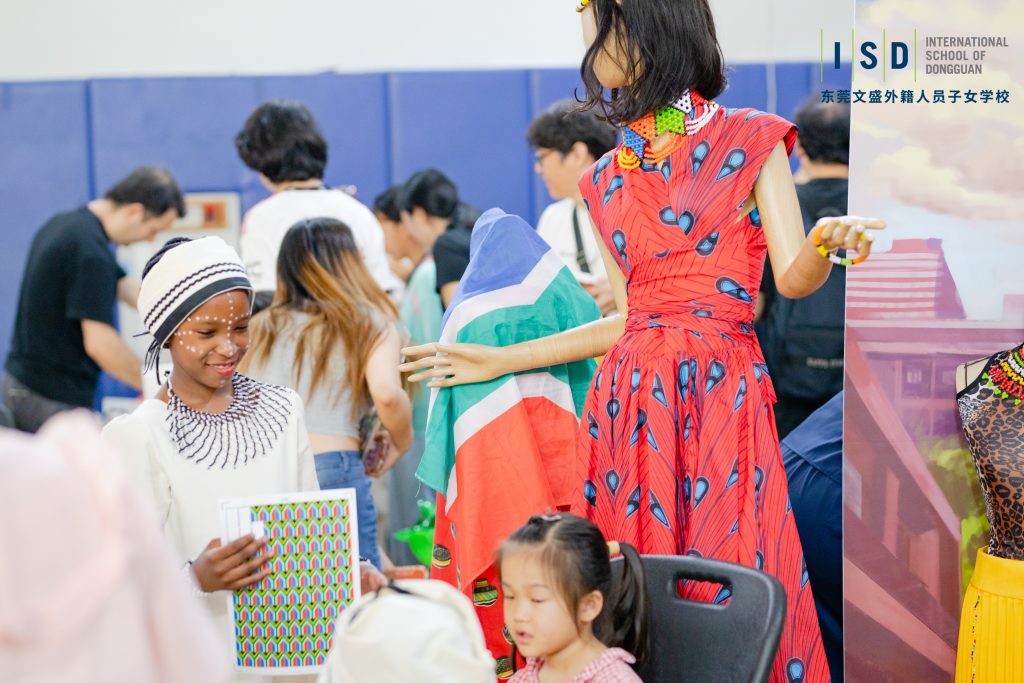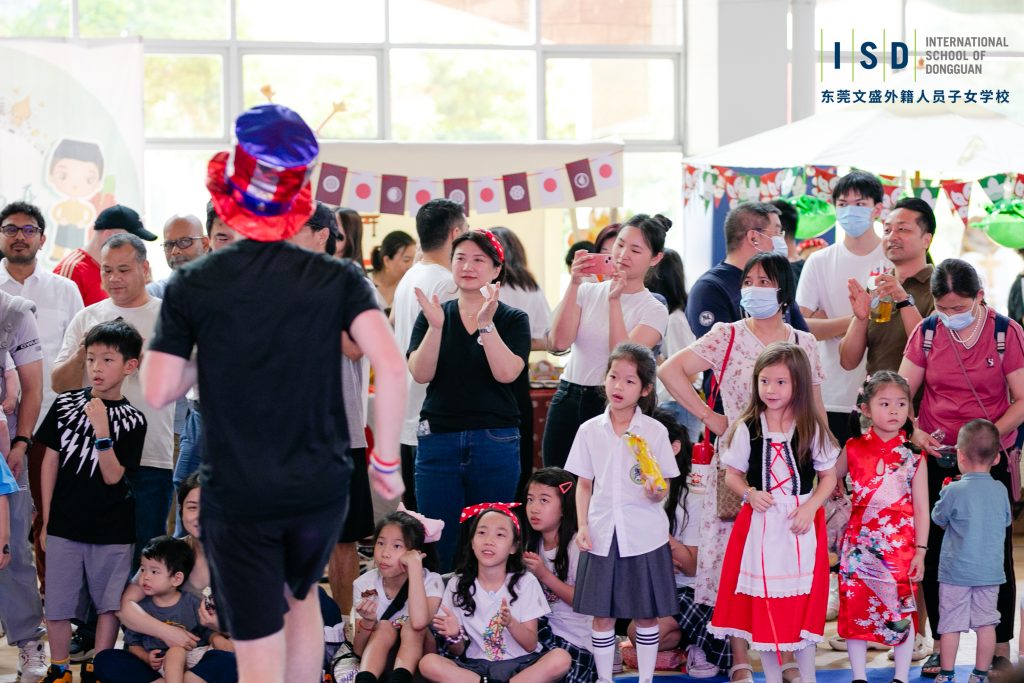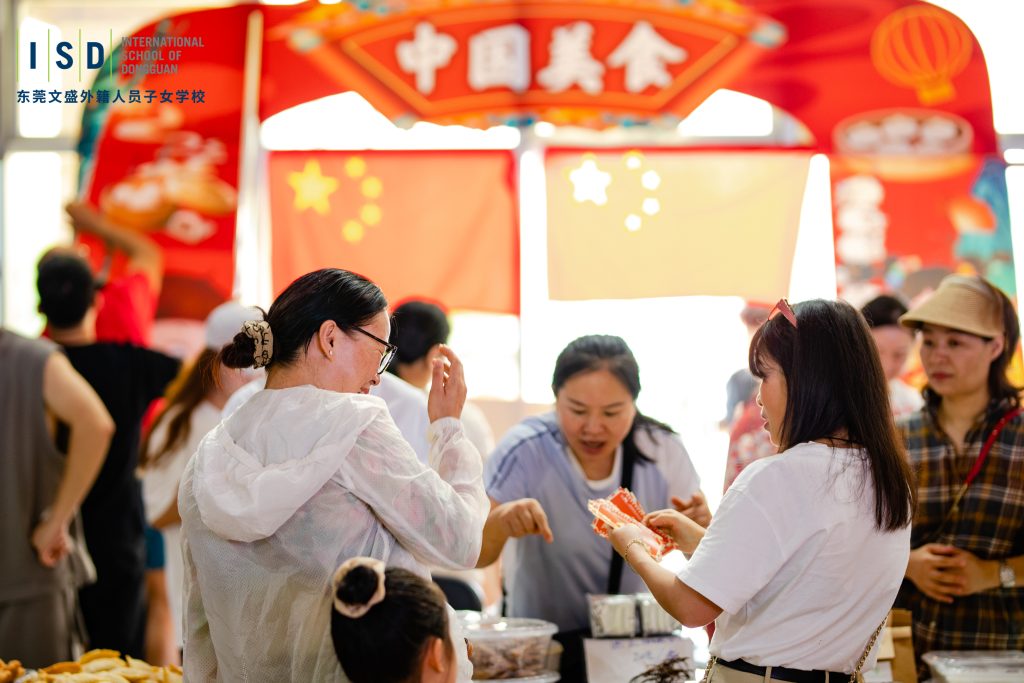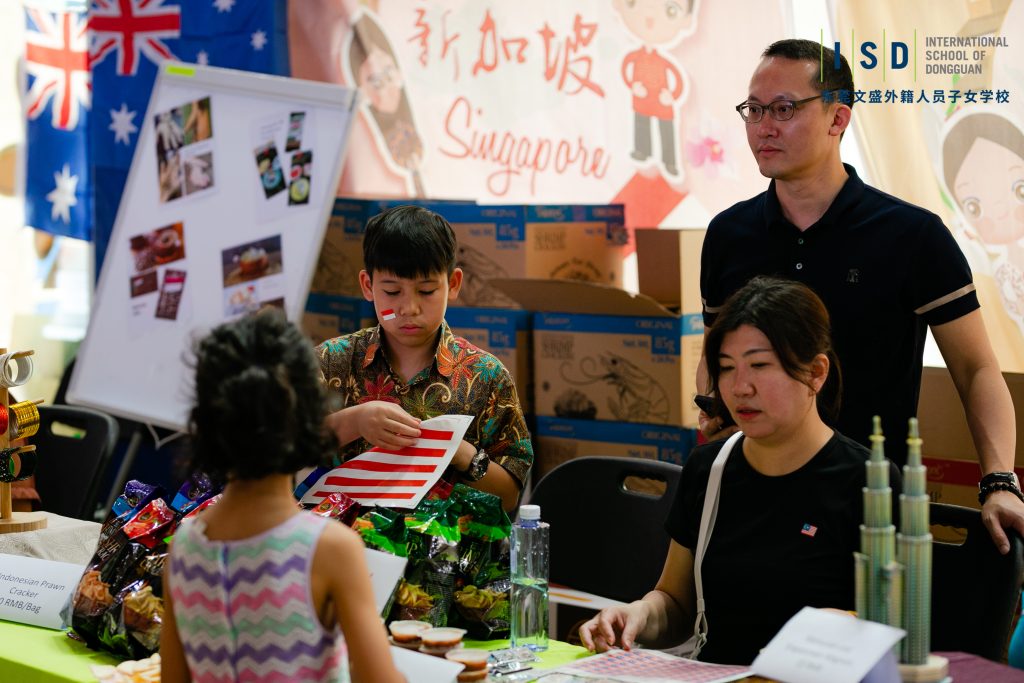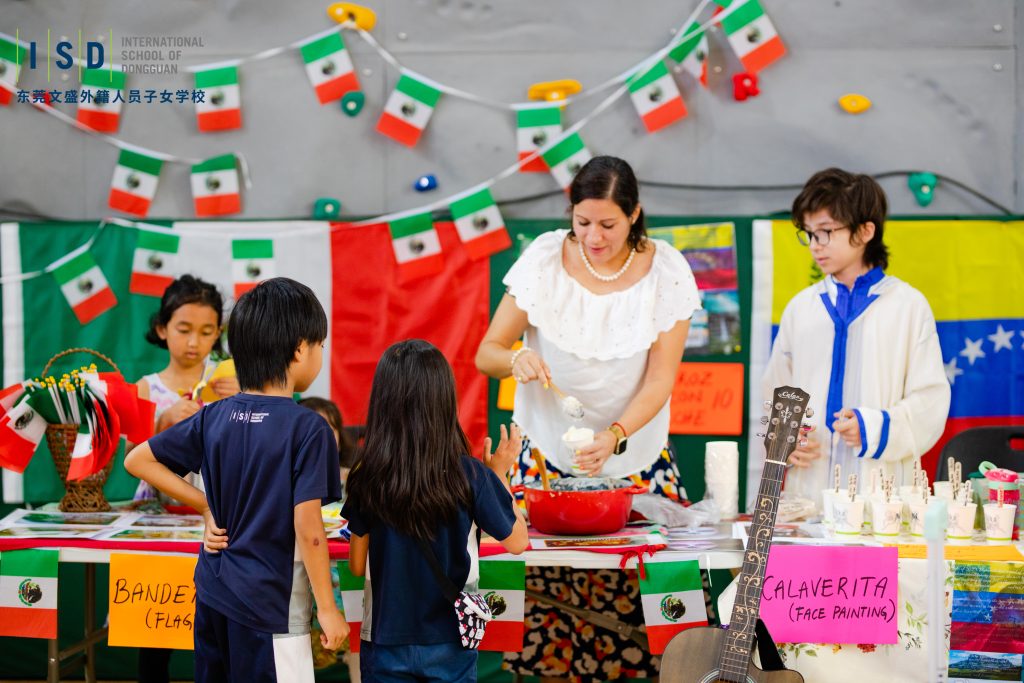 On May 20, the ISD International Day, an exceptional occasion hosted by PSA, took place on campus. This year's amazing International Day saw the ISD community showcase over 25 countries and regions from across five continents, sharing their cultures and promoting cultural exchange within the community. The theme of this year's International Day is Creating A Better and More Peaceful World.
5月20日,一年一度的ISD国际日在校园内盛大举行,该活动是家委会主办的一项重要活动。在今年的国际日中,ISD社区有来自五大洲超过25个国家和地区的代表参加了这次活动,展示自己的文化,增进社区文化交流。今年国际日的主题为:创造一个更美好、更和平的世界。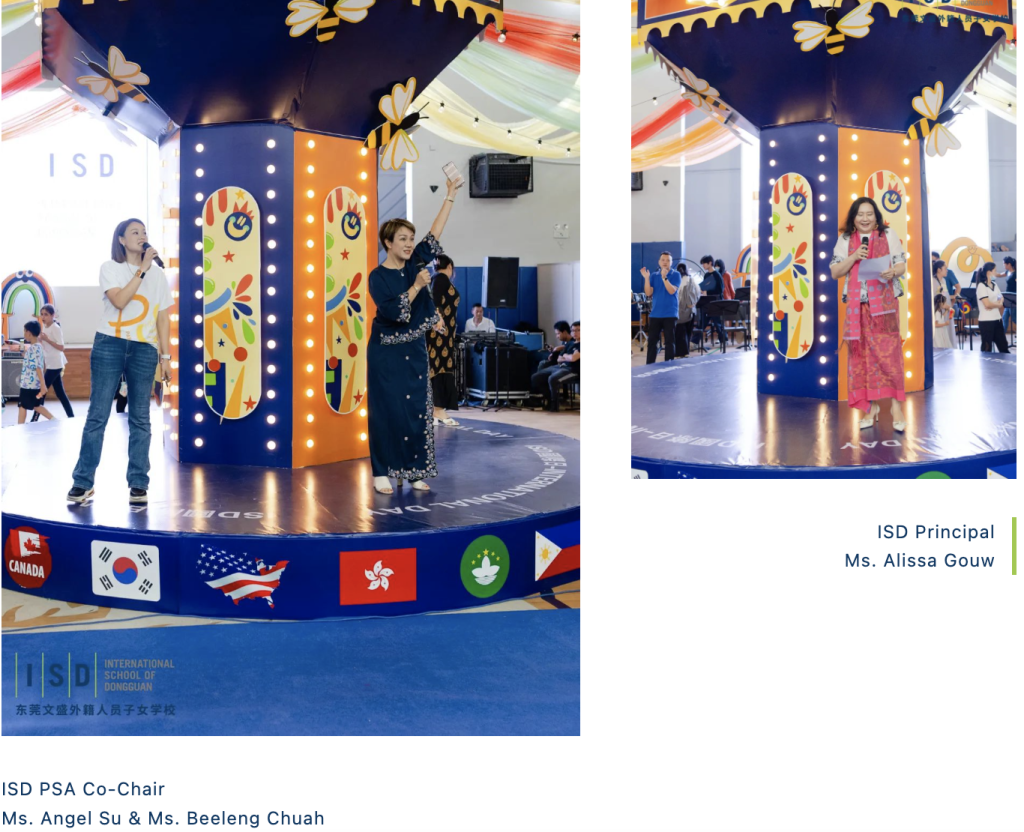 Thanks to the tireless efforts of the PSA and parents, this year's event was a massive success, and we are grateful for the hard work that ISD students, parents and faculty put in to make this an event to remember!
在家委会的精心组织下,这次活动取得了圆满成功,衷心感谢各位家长、学生和老师的积极参与和筹办!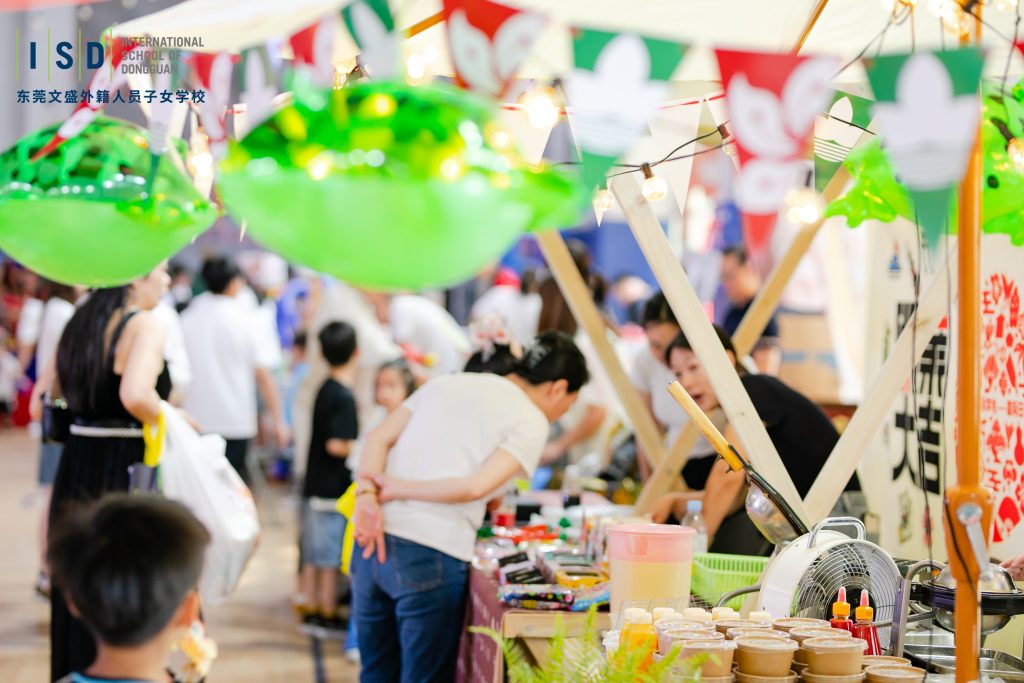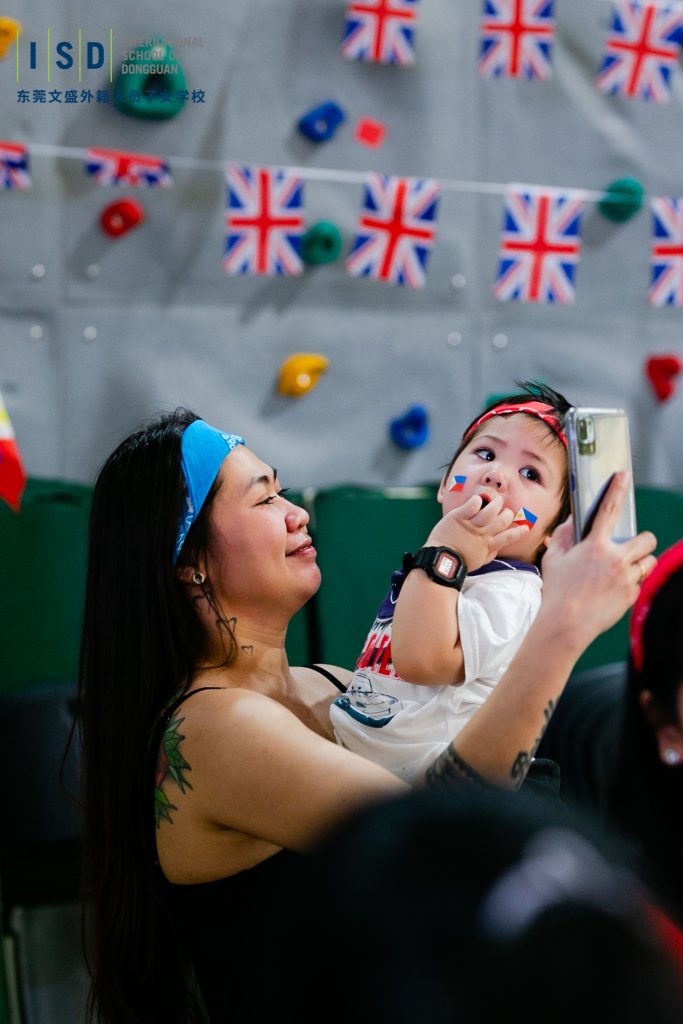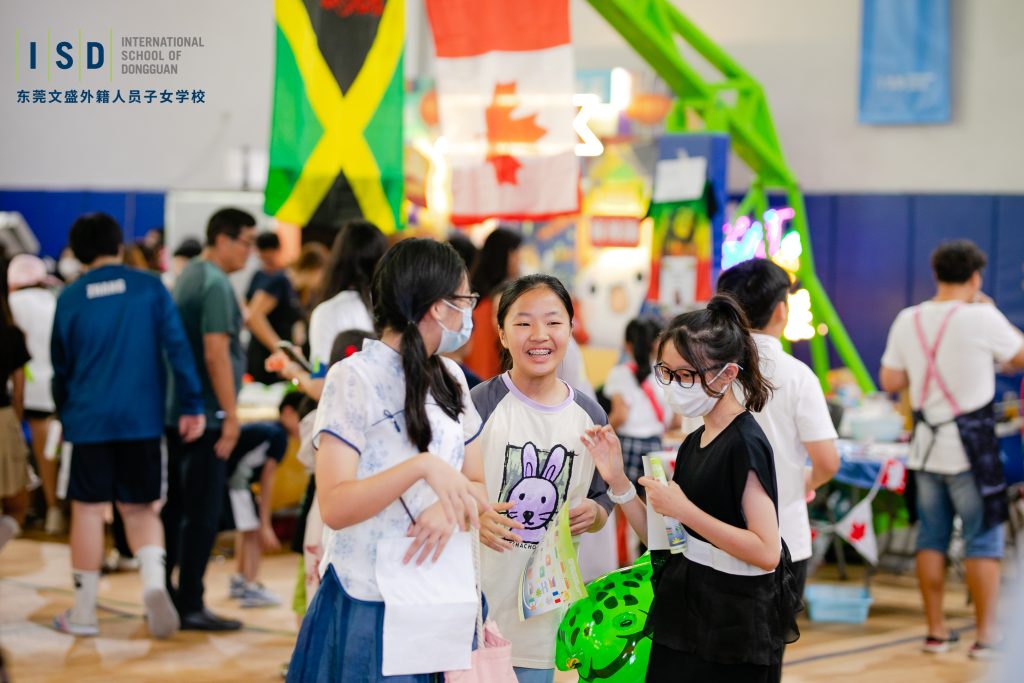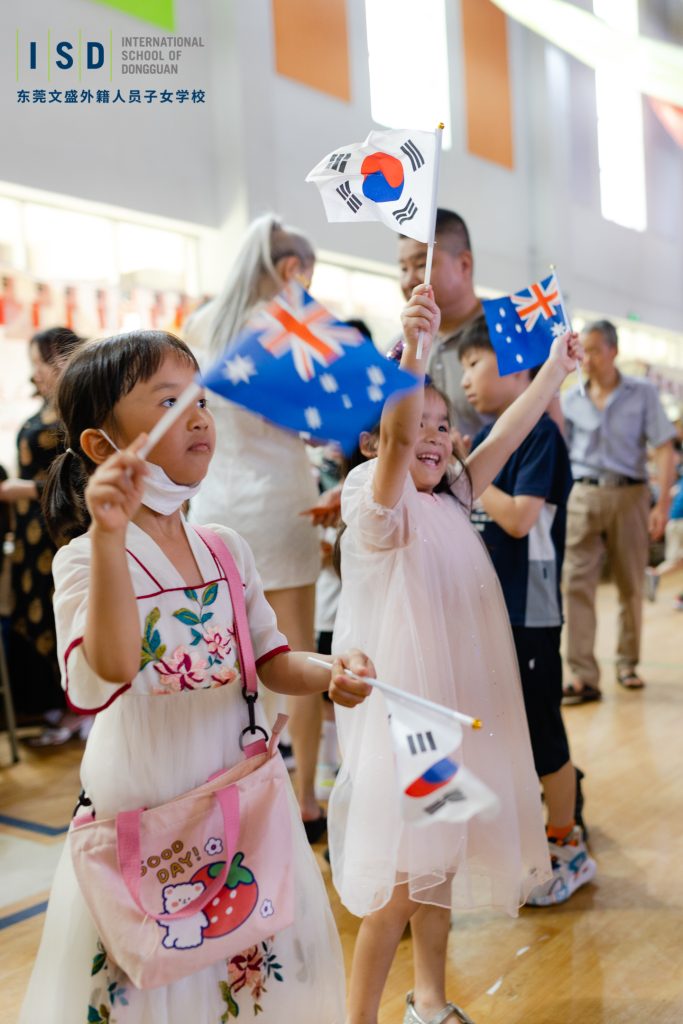 Various Cultural Booths
精彩纷呈的文化展位
Nearly 30 cultural booths were set up representing different countries and regions around the world to display their cultures in forms of special foods, handicrafts, traditional games and other forms. Participants dressed in traditional costumes from their home nations, creating a vibrant and festive atmosphere.
当天,活动现场设立了近30个文化展位,以特色美食、手工艺品、传统游戏等多种形式,充分展示不同国家和地区的特色文化。参与者身着自己本国的传统服装,营造出活力满满的活动气氛。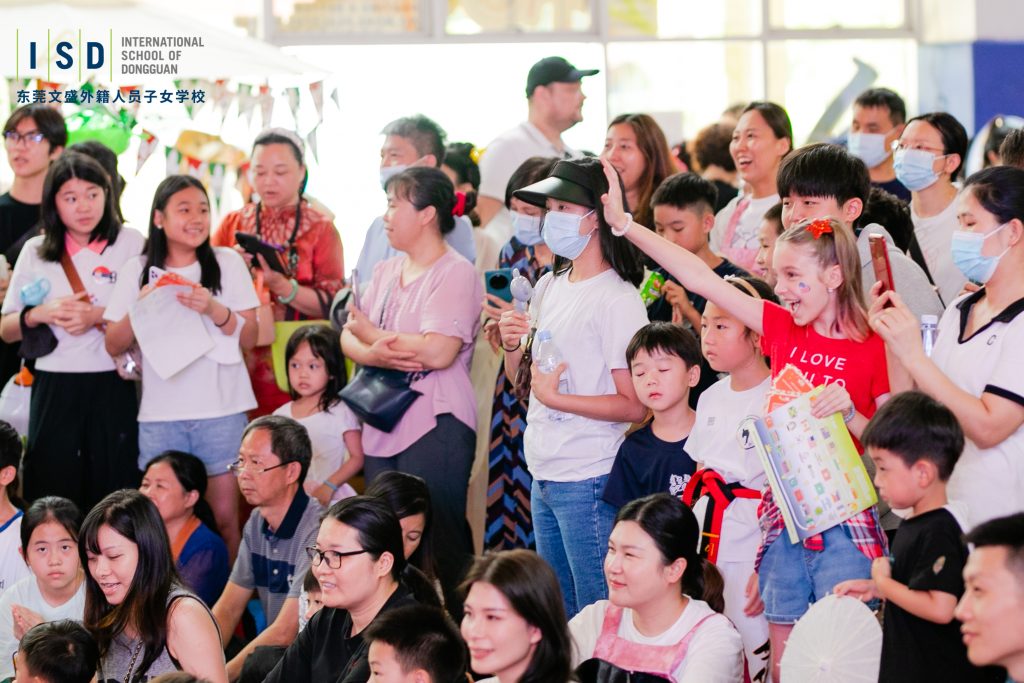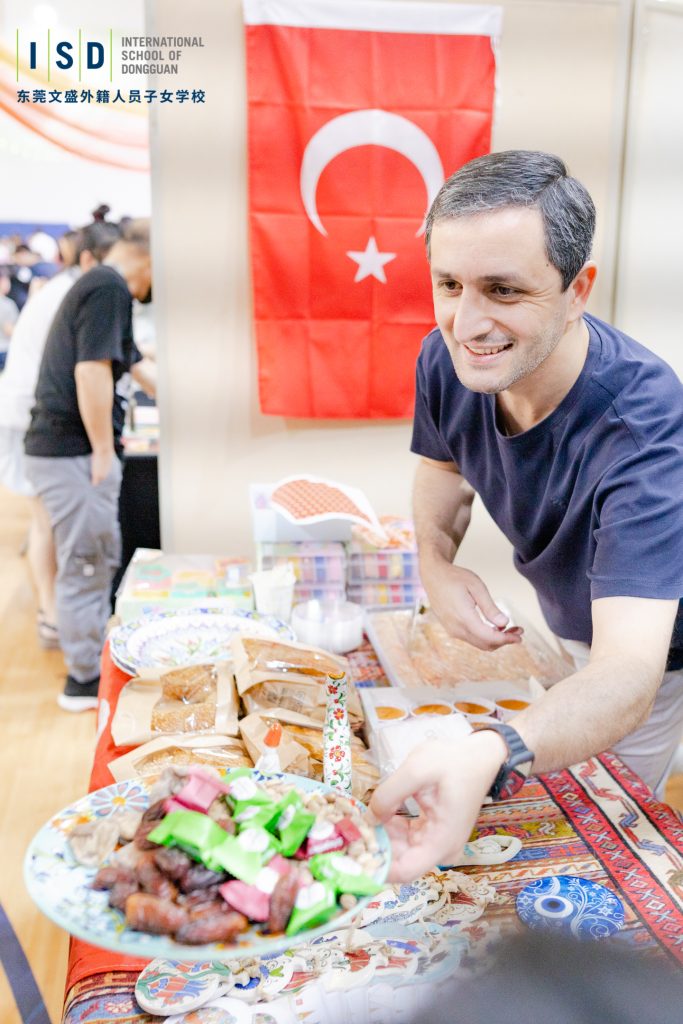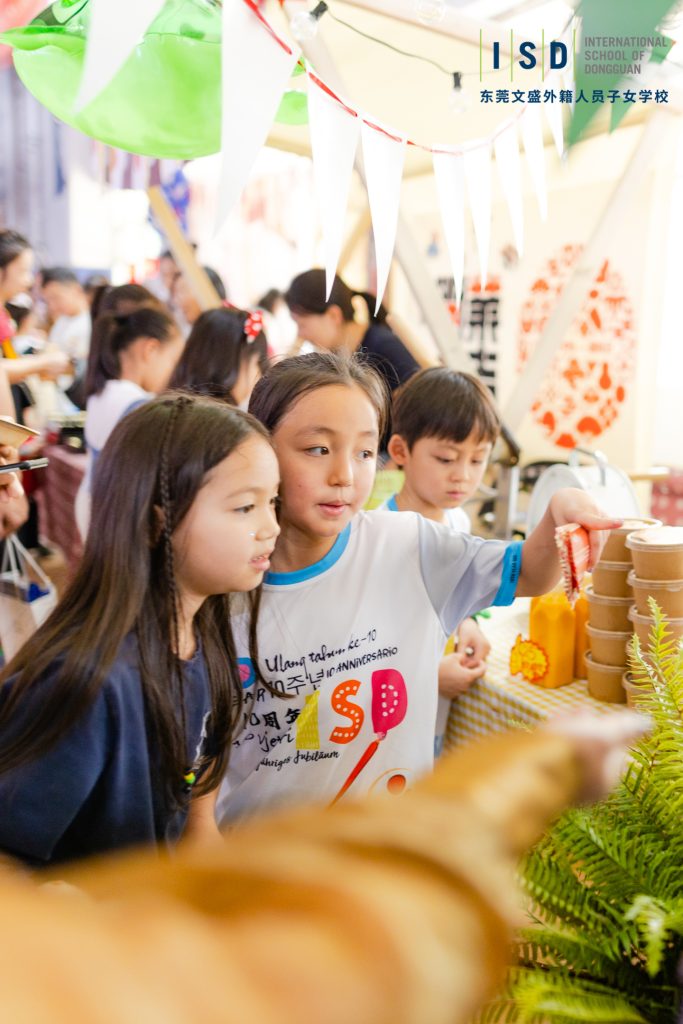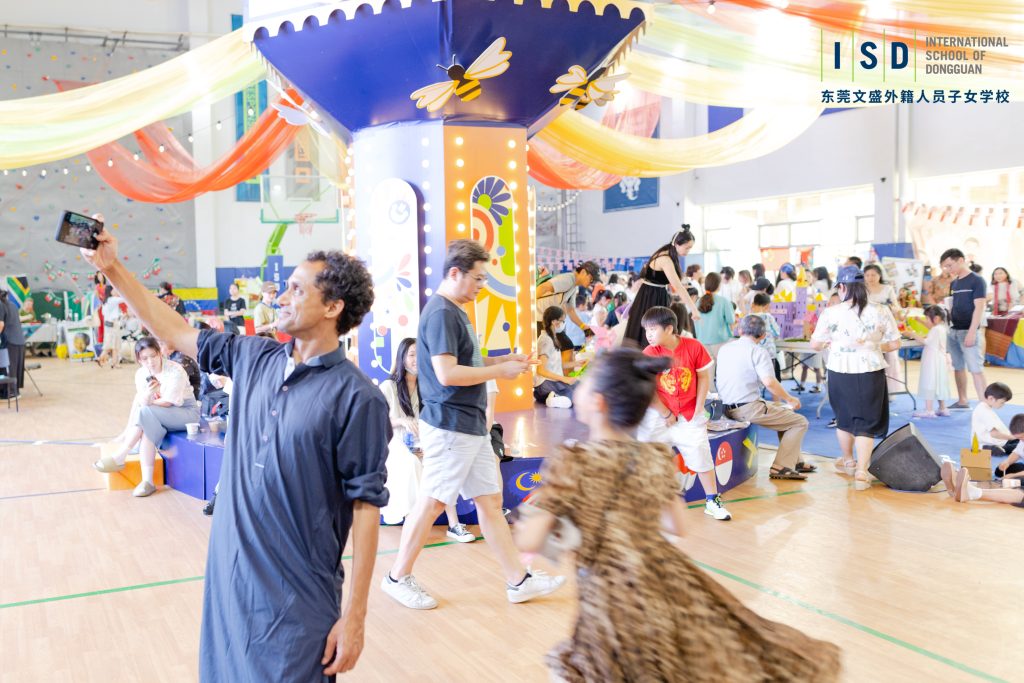 Students, parents, and faculty enjoyed a diverse array of global cuisine while immersing themselves in a variety of entertaining activities to experience the world, including a "FIFA World Cup Trophy" photo shoot and Indian hand painting. Traditional games, paintings, golf experiences, and other enjoyable activities made this worldwide journey even more exhilarating!
学生、家长和教职员工们享受着品类丰富的环球美食,还可以在各类互动活动中体验不同的文化,如大力神杯合照体验足球魅力、绘制一个独一无二的印度手绘,传统游戏、绘画和高尔夫体验等趣味活动更让这次环球之旅更为丰富!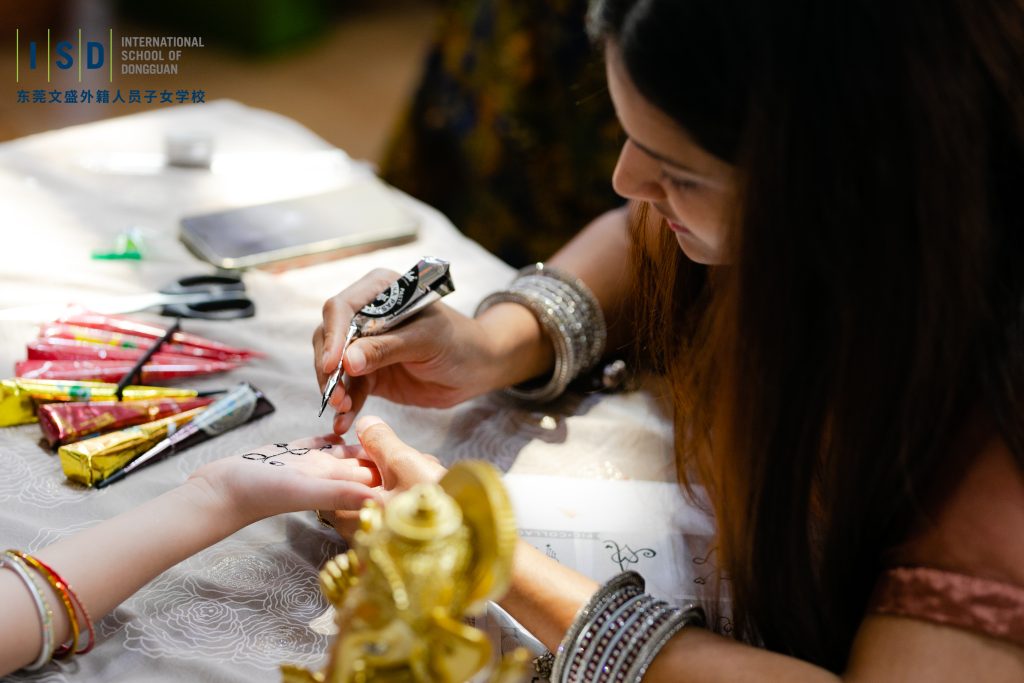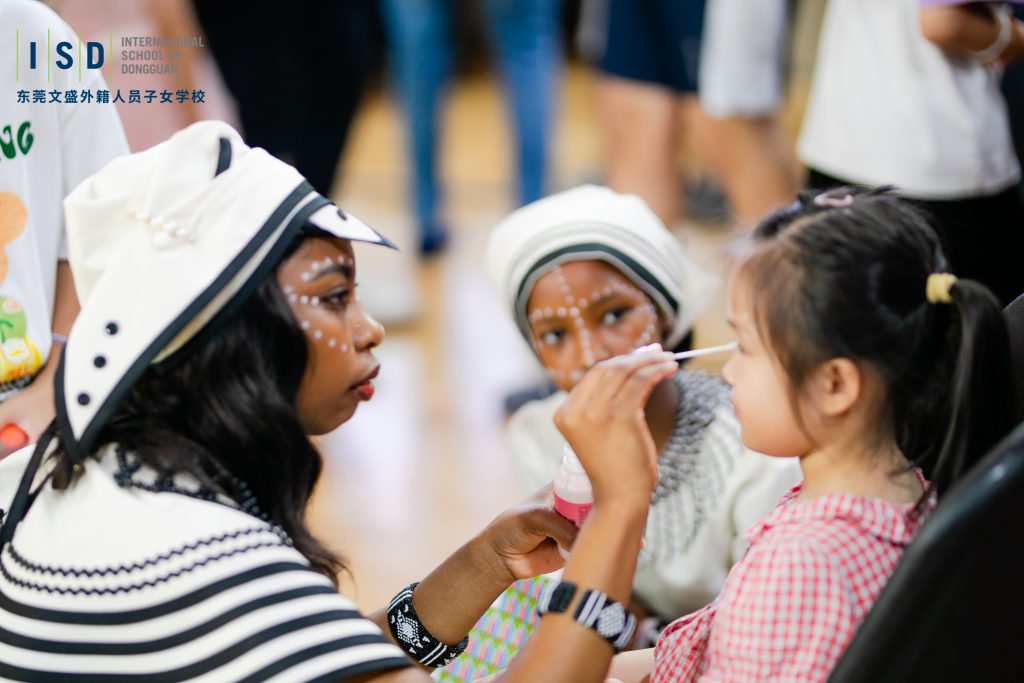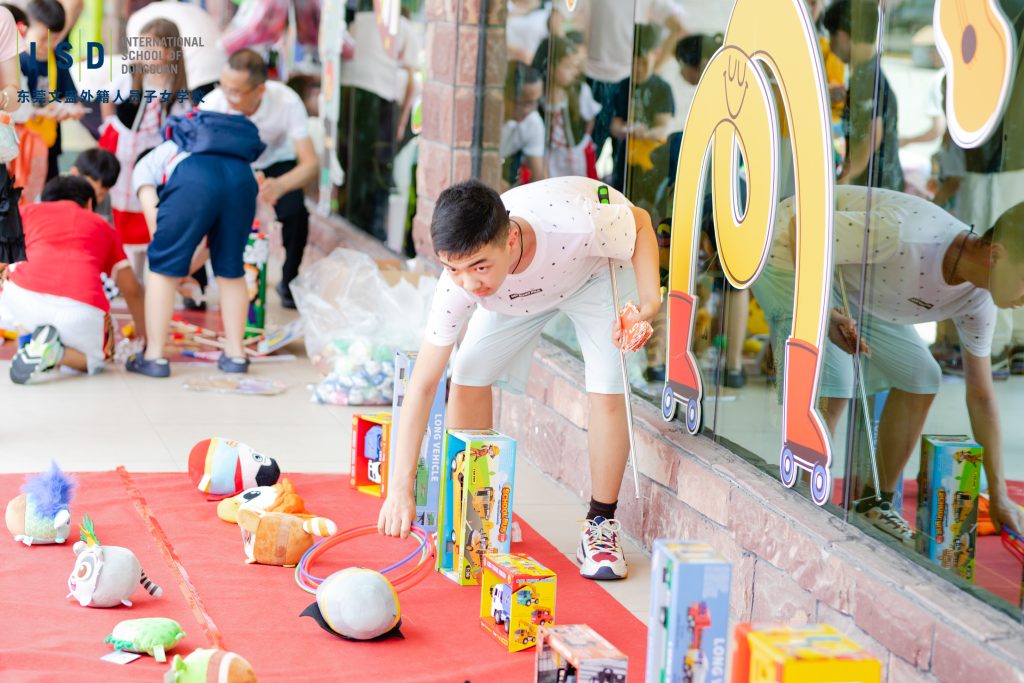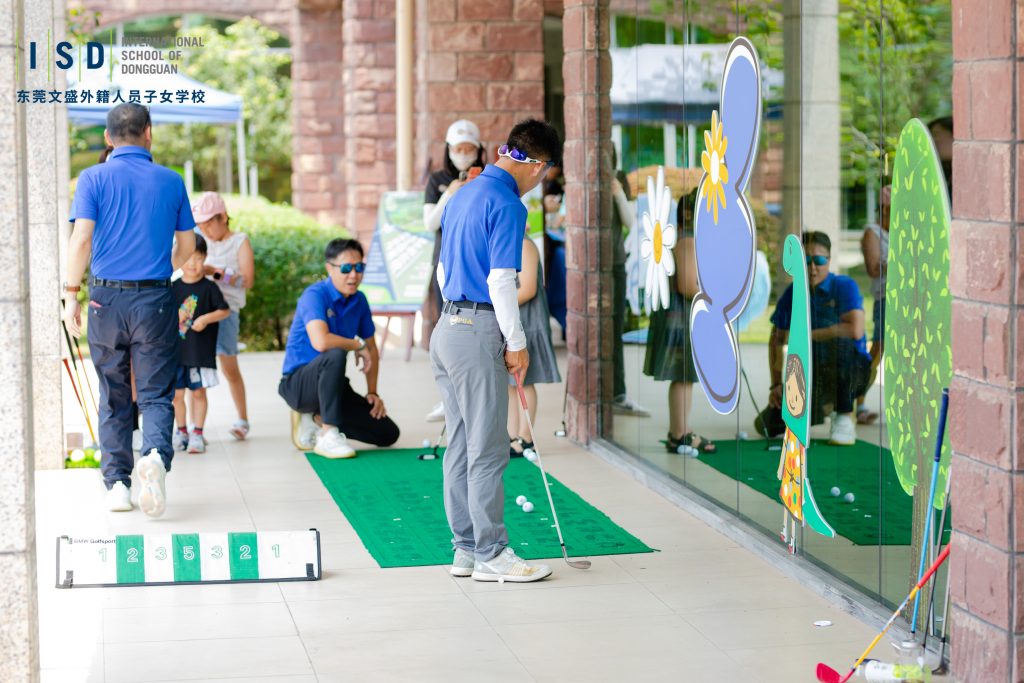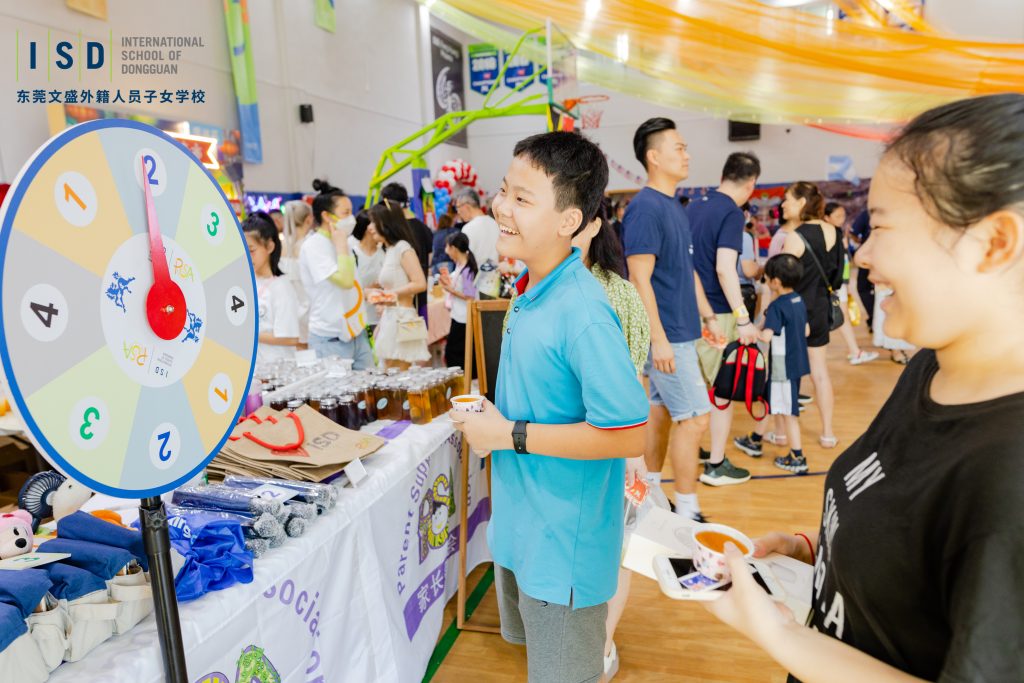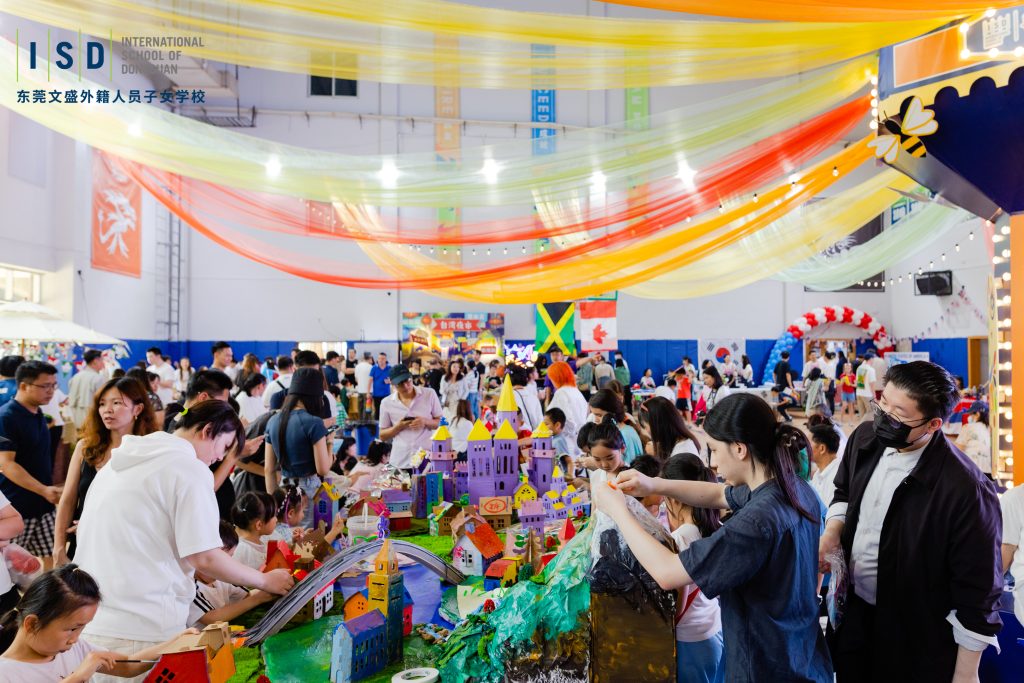 Wonderful Performance
精彩的演出
The parents had set up a gorgeous stage, adding a unique vibrancy to the event. Our exceptional students, supportive parents, and dedicated teachers impressed the audience with their remarkable performances, earning thunderous applause and cheers.
家长精心布置了华丽的舞台,为本次活动增添了别样色彩。多才多艺的学生、家长和老师献上了精彩纷呈的演出。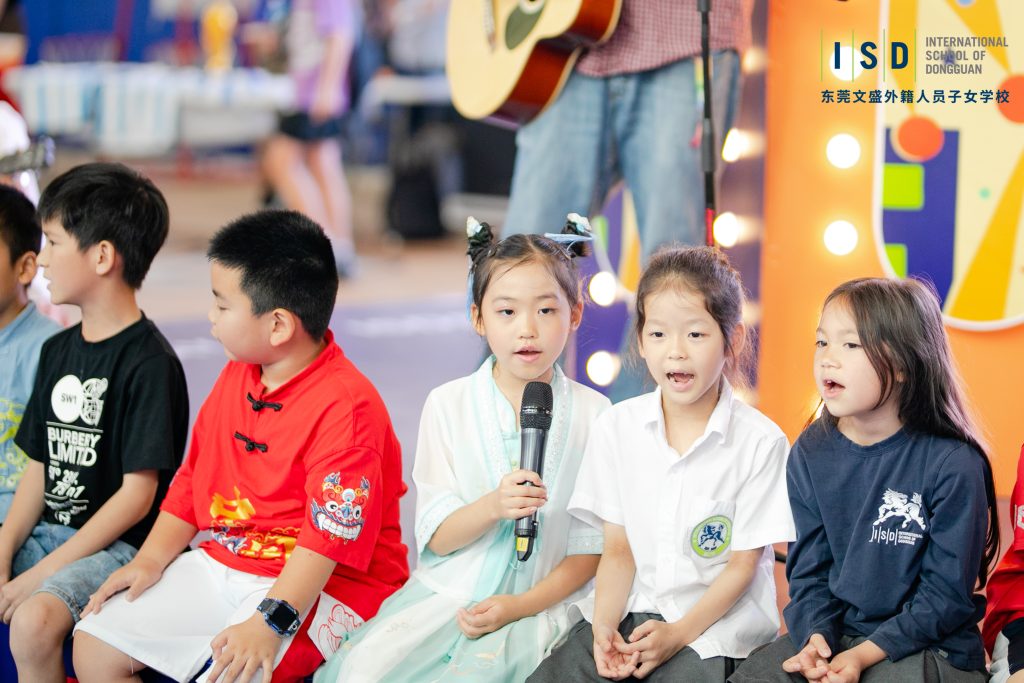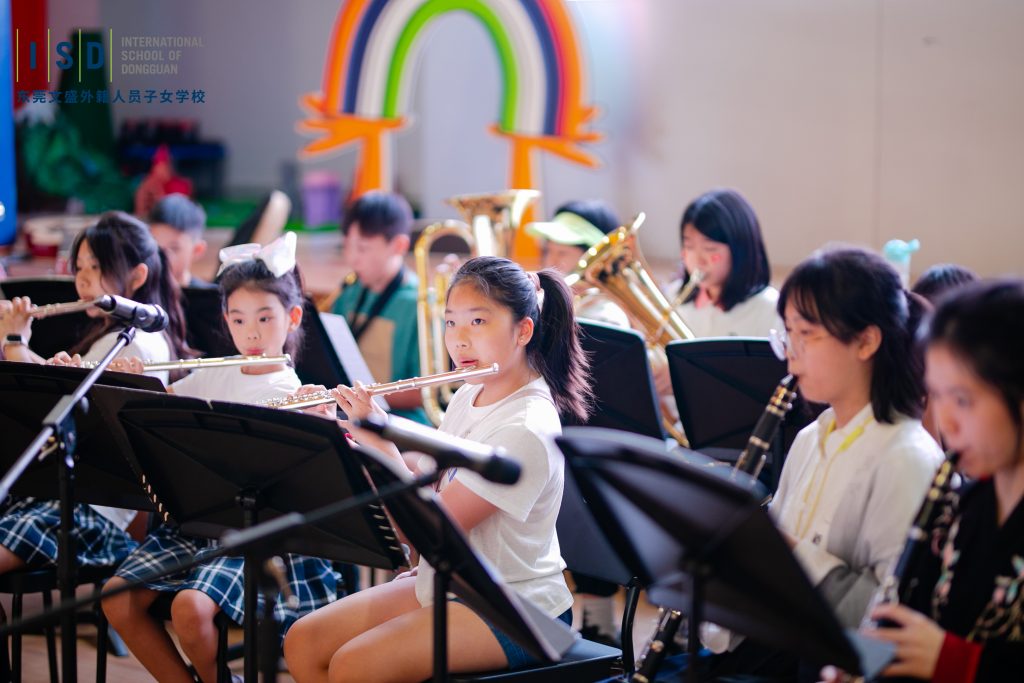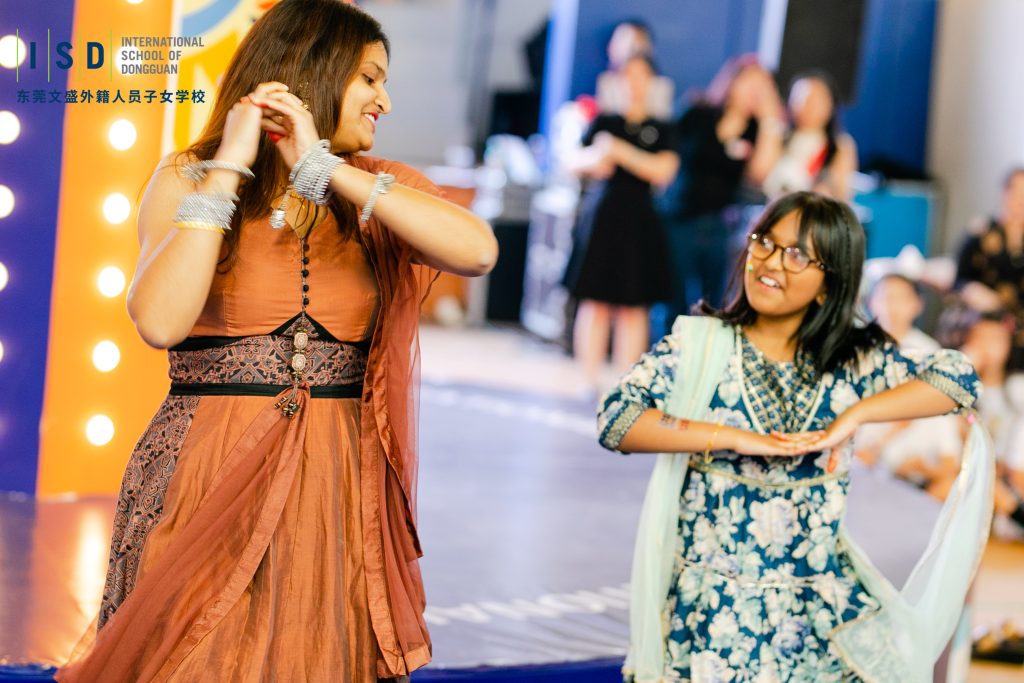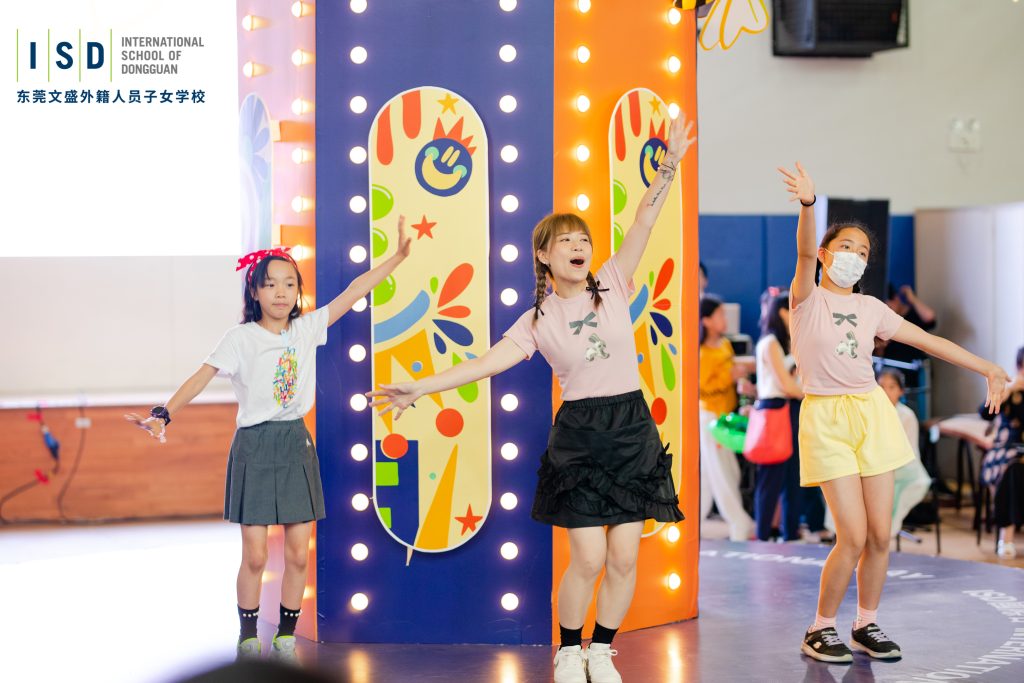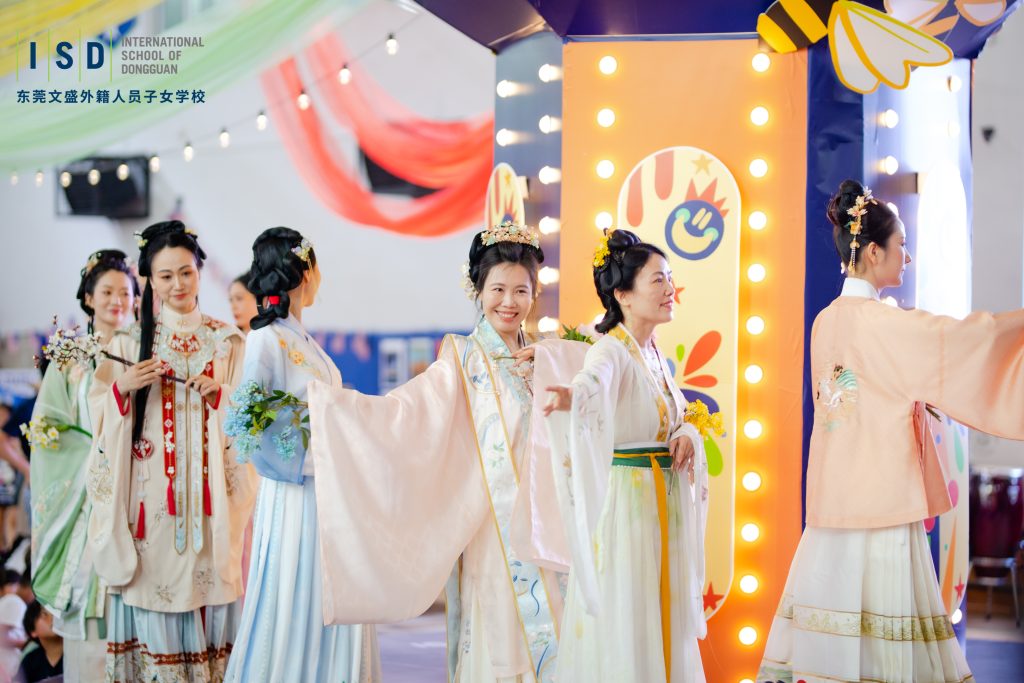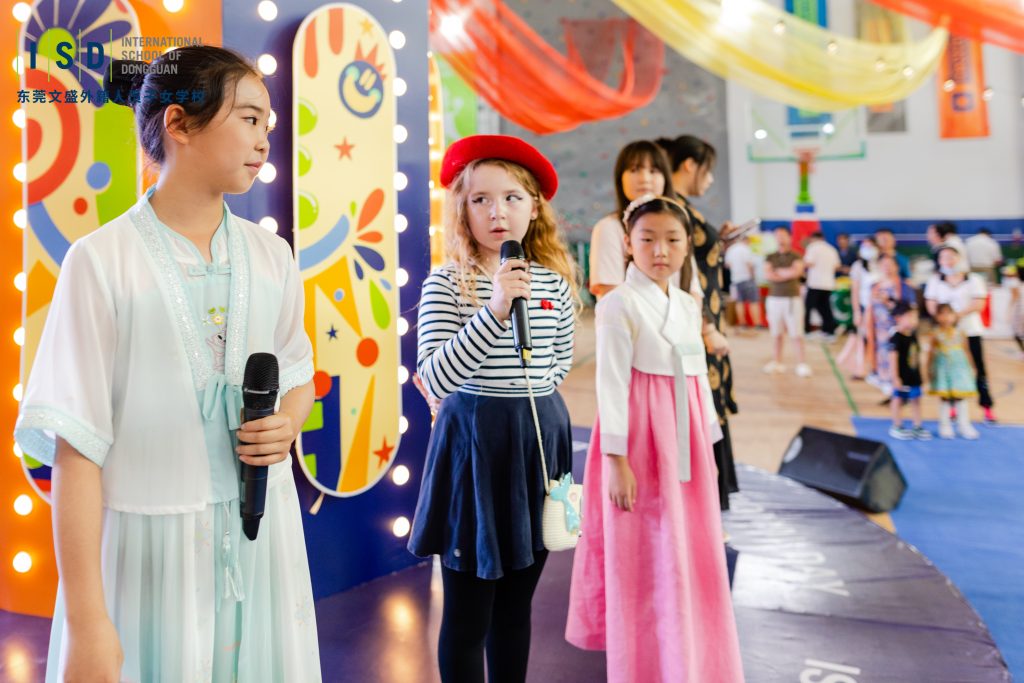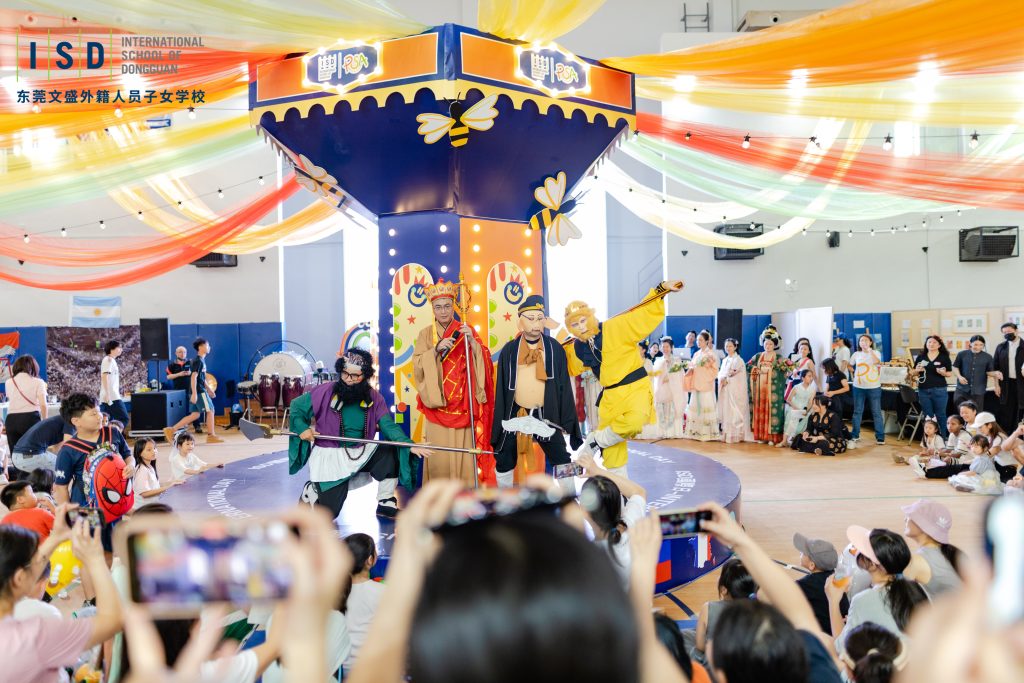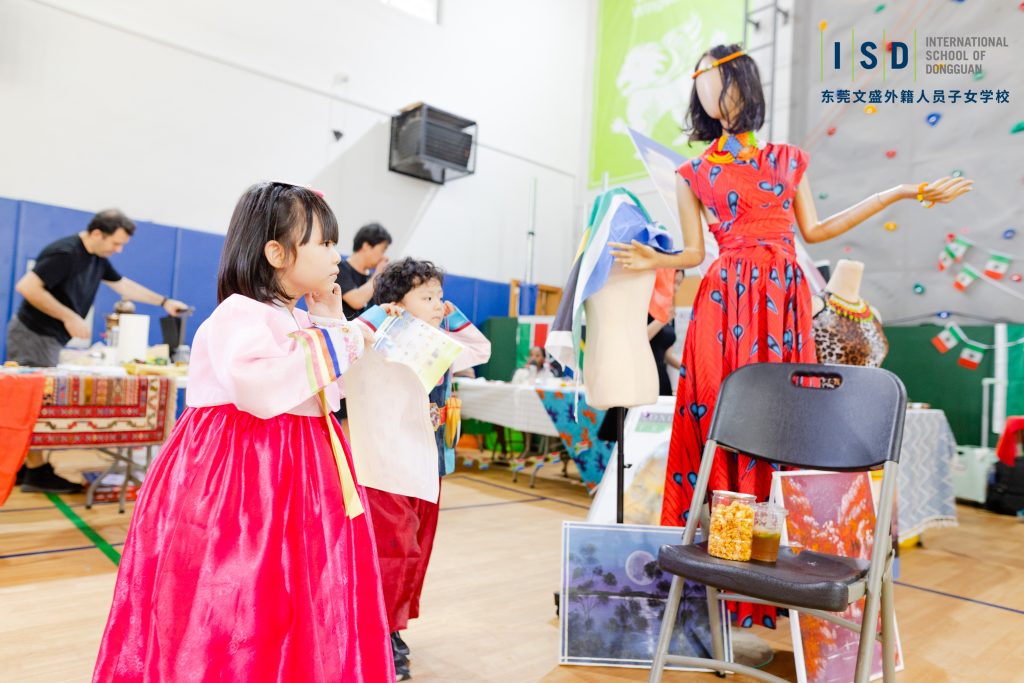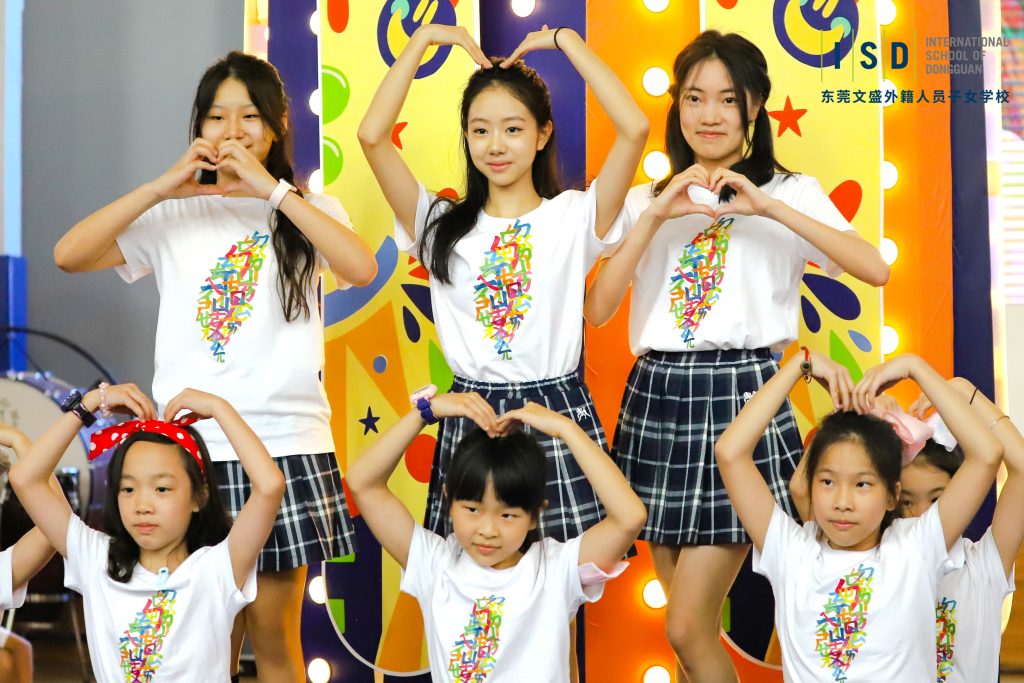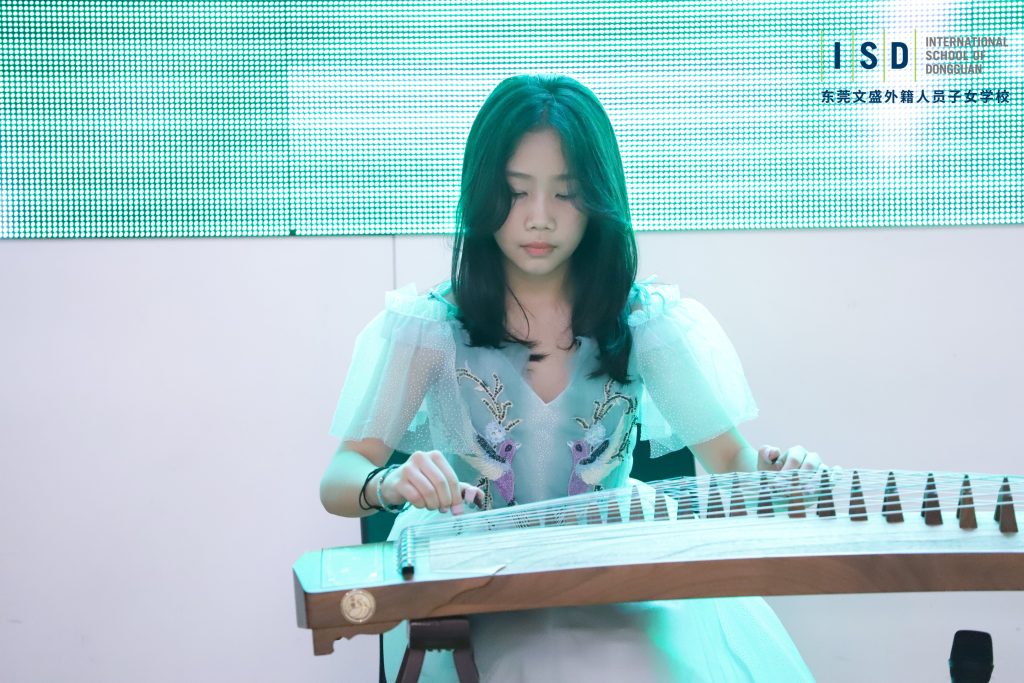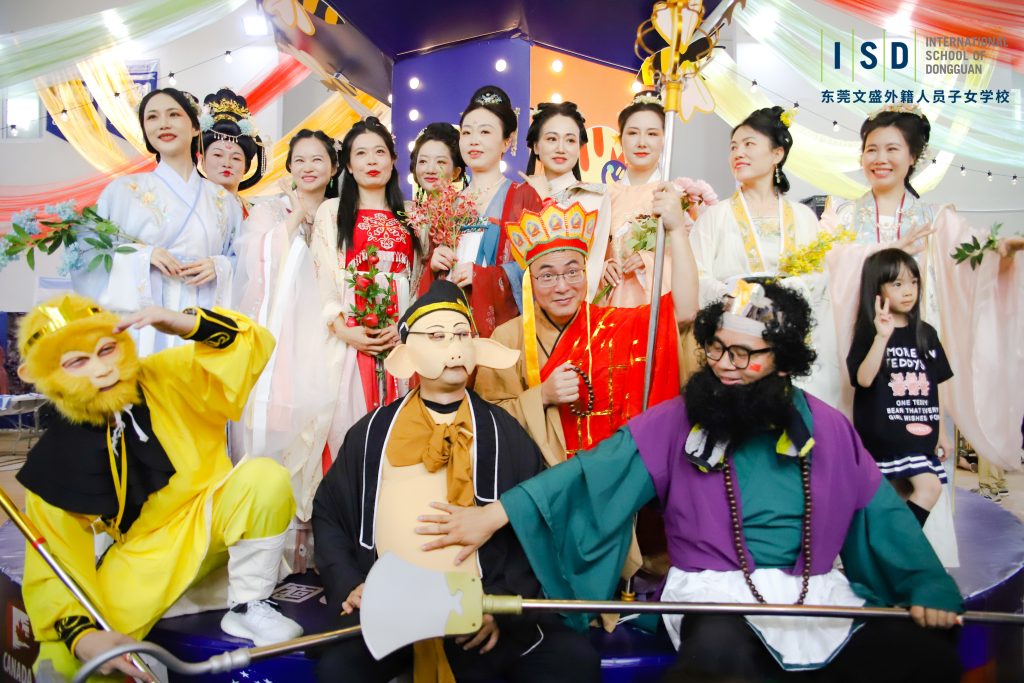 There were various performances, including a band showcase, dance, guzheng solo, and more. The parents' fantastic performances, featuring traditional Chinese costumes and iconic characters from the four famous Chinese novels Journey to the West, were highly praised by the audience.
精彩的演出赢得在场观众的阵阵欢呼和掌声,现场上演包括乐队演奏、舞蹈、古筝独奏等节目,其中还有家长穿着展示中国传统服饰和扮演重温中国四大名著《西游记》经典角色等精彩表演,让在场观众赞不绝口。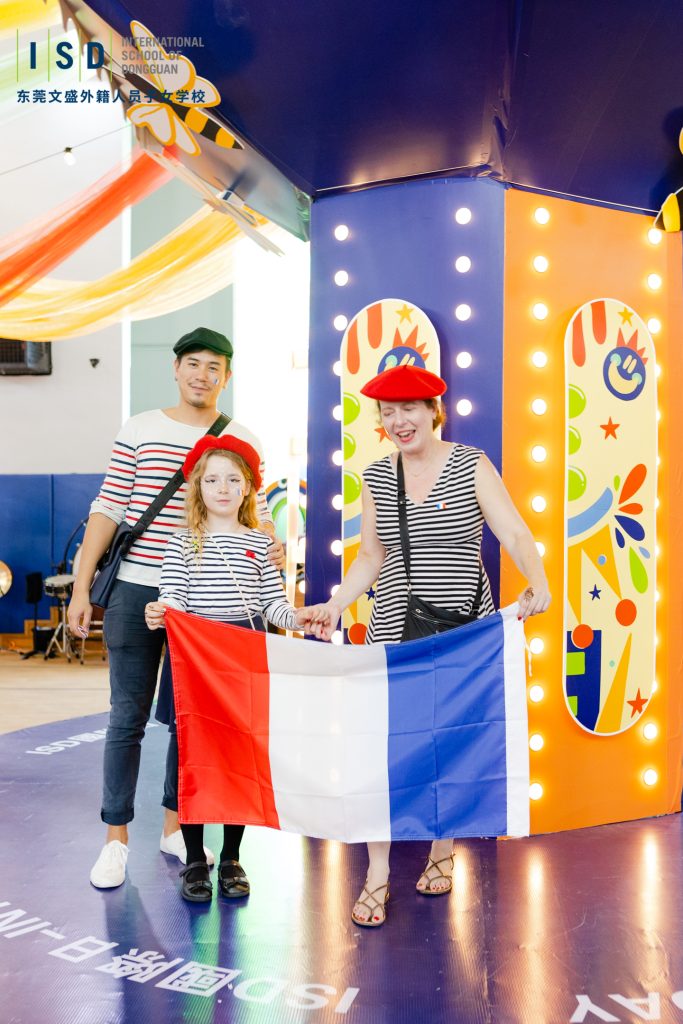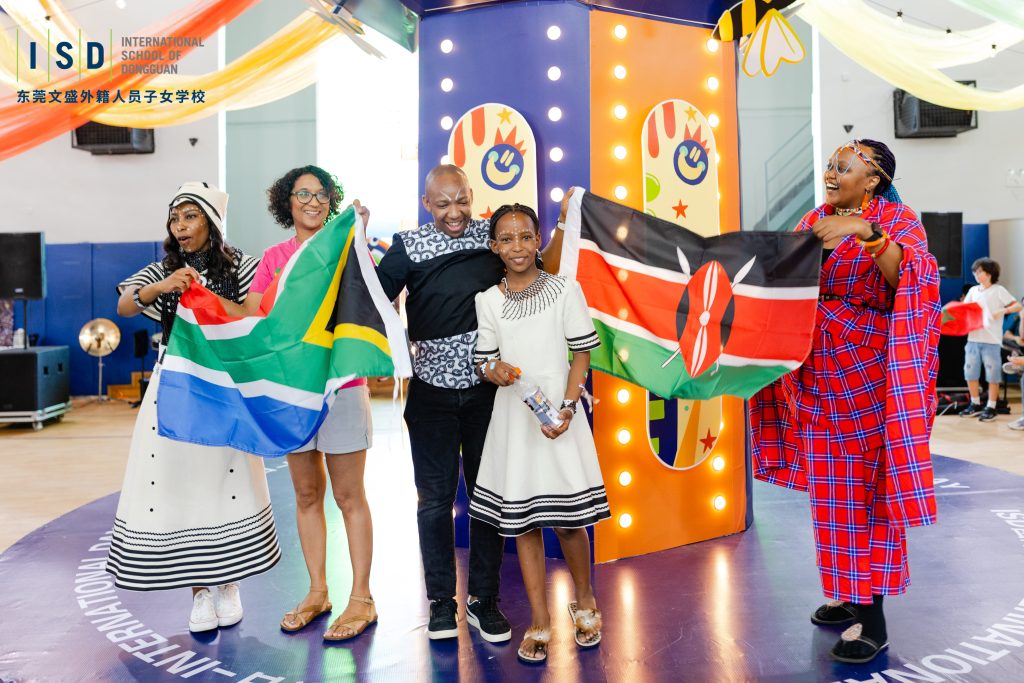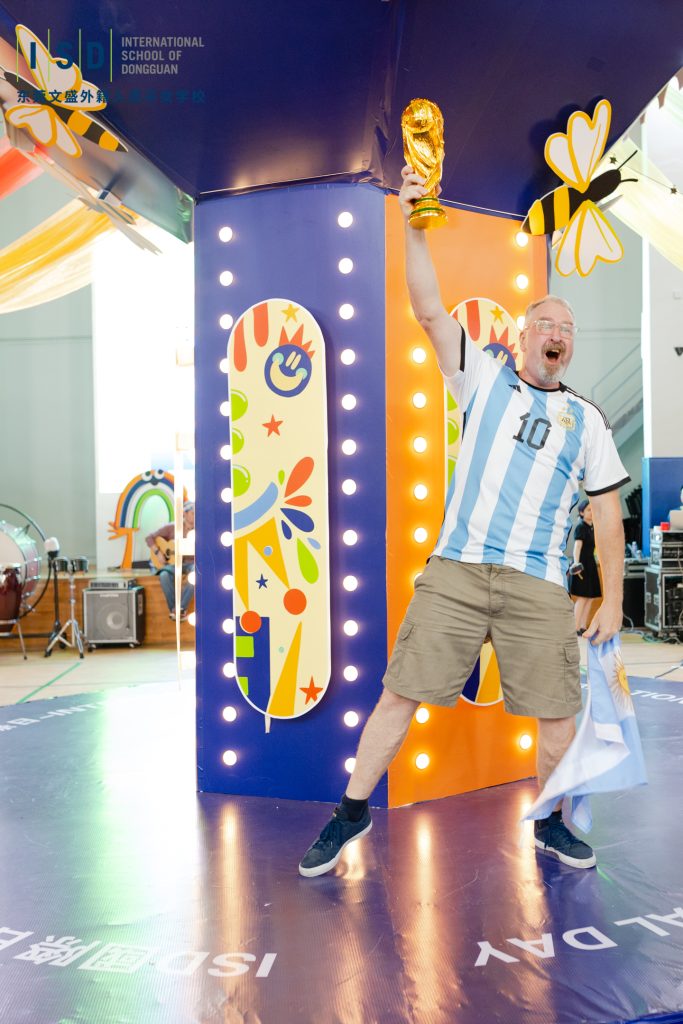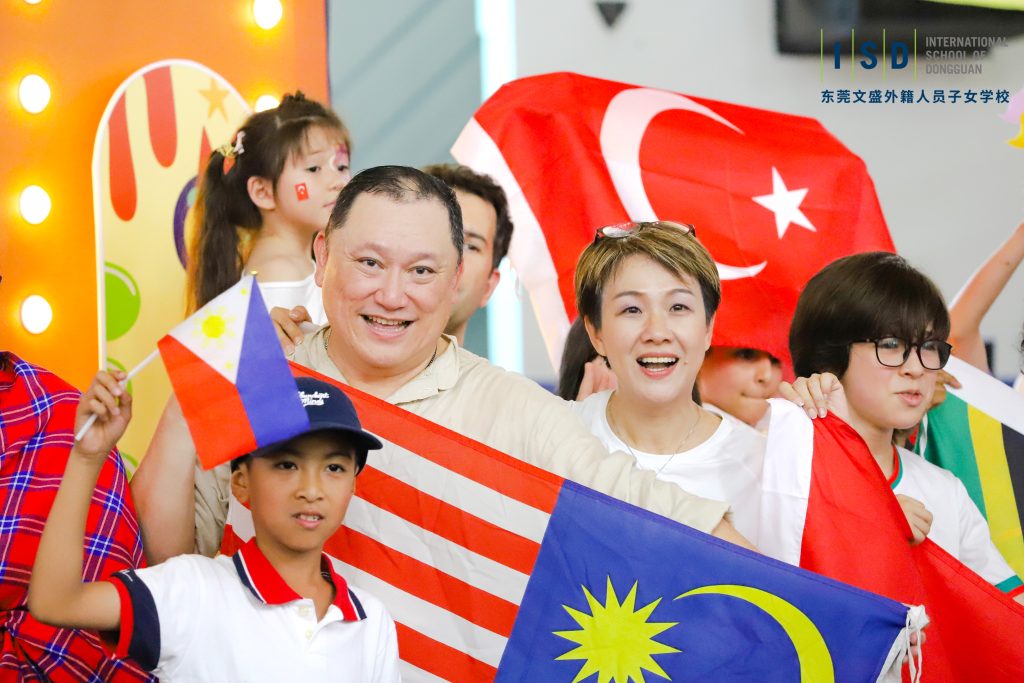 Silent Auction
静默拍卖
This year's International Day included a "Silent Auction". ISD's talented students donated an array of amazing artwork to be pledged by families who came to the event. Proceeds of 6,176 RMB from the auction have been donated by the PSA to Captivating – CHINA- Sponsor a Girl program, which helps more girls from poor rural areas complete their high school education.
今年的国际日增设了一场"静默拍卖"环节。学校才华横溢的学生捐献出一系列令人惊叹的艺术作品,由前来参加活动的家庭进行认捐。本次拍卖所募集款项共人民币6,176元已由家委会捐献给开普威汀(Captivating)基金中的"一对一助学(Sponsor a Girl)"项目中去,帮助更多来自农村贫困地区的女孩完成高中学业。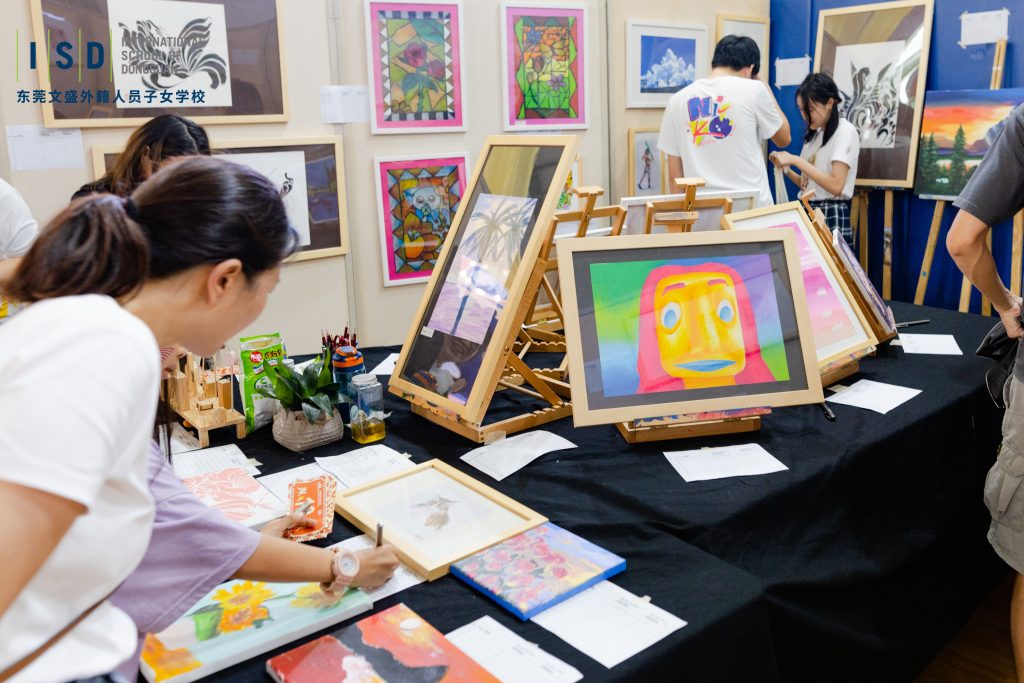 ISD International Day provides a platform for promoting cultural exchange among community members where they can communicate, share, and learn with each other. Celebrating events like International Day, our students are able to Inspire, Succeed and Dream with an ever-increasing global perspective.
ISD国际日作为一个文化交流的展示平台,不同文化背景的社区成员共同交流,分享和学习,不断培养学生的全球化视野,从而更好地去启发、成就、梦想。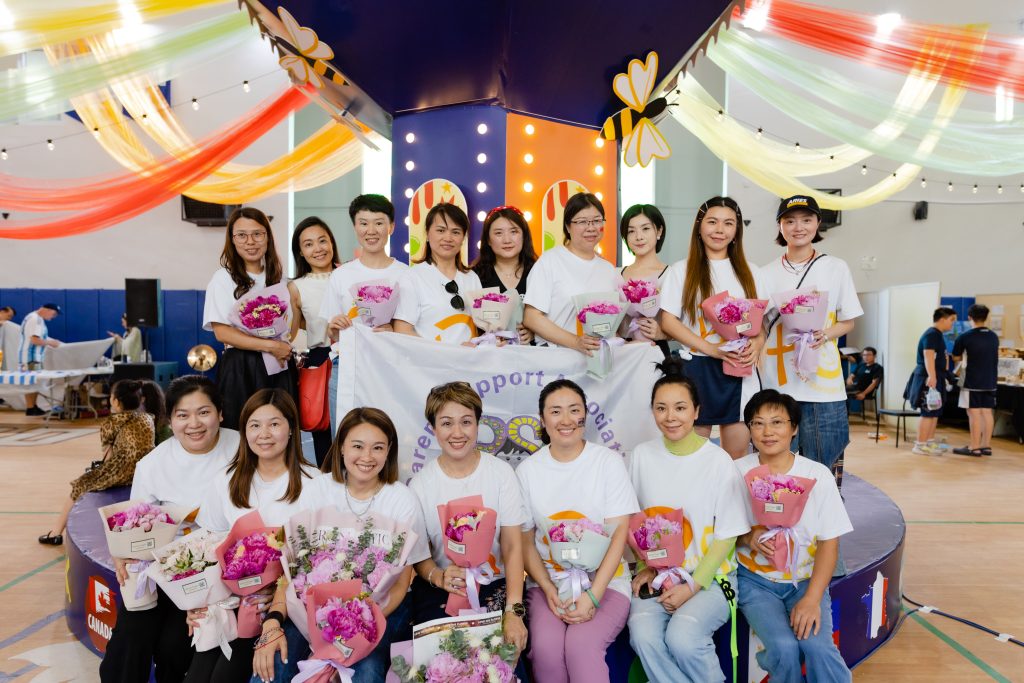 Huge thanks to the hard work and dedication of our passionate ISD PSA and everyone involved in the stalls and performances. International Day was an day to remember, full of joy and appreciation for our diverse international community at ISD.
再次感谢家委会、每一位家长以及展位和表演的社区成员的付出,我们对身处ISD这样的多元国际社区心怀感激和热爱。