Treasure of Hope (TOH) is a charity organization that was founded in 2009 with the mission of helping children, youth, and adults that are in need in the community. Currently, these efforts are accomplished through fund-raising initiatives through the TOH gift shop and charity store located in Dongguan and community donations.
希望宝藏(TOH)慈善组织成立于2009年,旨在帮助社区中需要提供援助的儿童、青少年以及成年人。目前,该组织通过在TOH礼品店与东莞慈善商店发起募集捐款倡议以及社区捐赠,来完成其帮助社区的使命。
TOH(Treasures of Hope)는 지역사회에서 도움이 필요한 어린이, 청소년 및 성인을 돕는 사명으로 2009년에 설립된 자선 단체입니다. 현재 이러한 노력은 동관에 위치한 TOH 선물 가게와 자선 상점을 통한 기금 마련 활동과 지역 사회 기부를 통해 이루어지고 있습니다.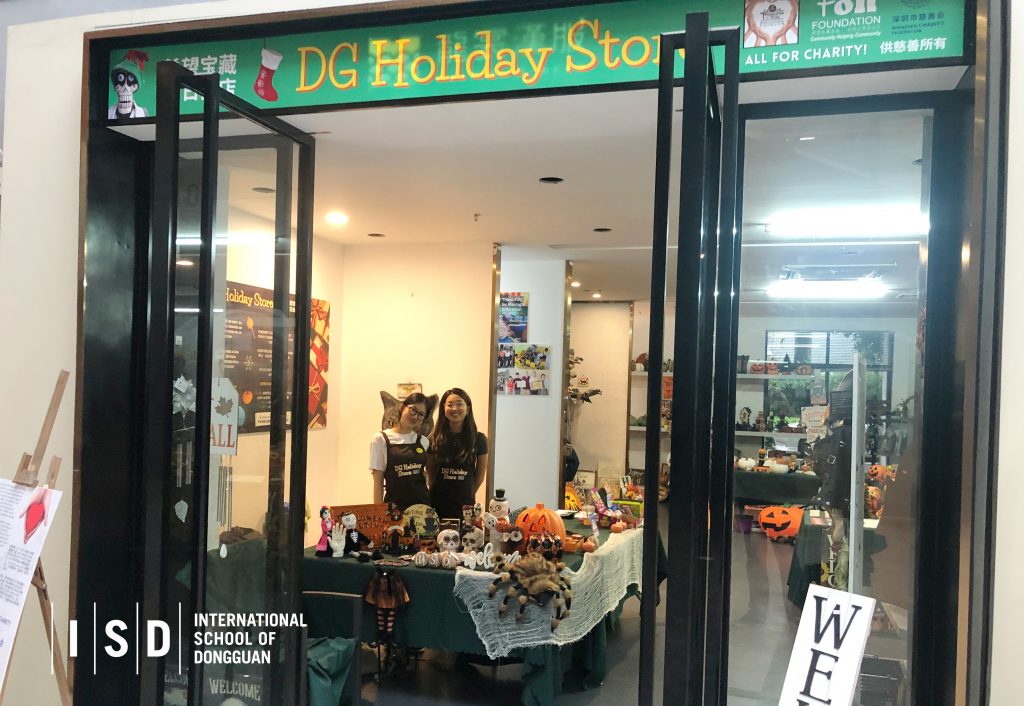 ISD has had a long-standing partnership with TOH including donating gifts for their Angel Project and currently volunteering at DG Holiday Store. ISD student volunteers give back to their community, but also learn important skills such as caring, teamwork, and helping manage philanthropic and community service projects.
ISD与TOH建立起长期的合作关系,其中包括:ISD为他们的天使计划慈善项目捐赠礼物,以及最近为东莞节日商店提供志愿服务。ISD学生志愿者在回馈社区的同时,从中学习许多重要技能,如:懂得关爱、与团队协作,以及协助管理慈善项目与社区服务项目的技能。
ISD는 Angel 프로젝트를위한선물기부및현재 DG Holiday Store에서자원봉사를하는등 TOH와오랜파트너십을유지해왔습니다. ISD 학생자원봉사자는지역사회에환원하지만돌봄, 팀워크, 자선및지역사회봉사프로젝트관리지원과같은중요한기술도배웁니다.
Service learning in community is vital in preparing ISD students to be globally minded individuals who are understanding in the world around them. These connect with one of ISD Expected Schoolwide Learning Results: demonstrating global citizenship.
社区服务性学习对于培养ISD学生成为理解周围世界,具备全球视野的个人至关重要。这些品质与ISD学校培养目标之一不谋而合:即培养学生成为具备国际意识的世界公民。
지역 사회에서의 봉사 학습은 ISD 학생들이 주변 세계를 이해하는 글로벌 마인드를 가진 개인이 되도록 준비시키는 데 매우 중요합니다. 이는 세계 시민의식을 보여주는 ISD의 학교 전체 학습 계획과 연결됩니다.