The second week of online learning was a huge success. ISD parents, students and teachers were invited to share their feedback and ideas of the experience on online learning at ISD!
ISD第二周的线上教学顺利落下帷幕。ISD市场部邀请学生家长、学生和老师从不同角度分享自己对学校线上教学体验的意见反馈与想法!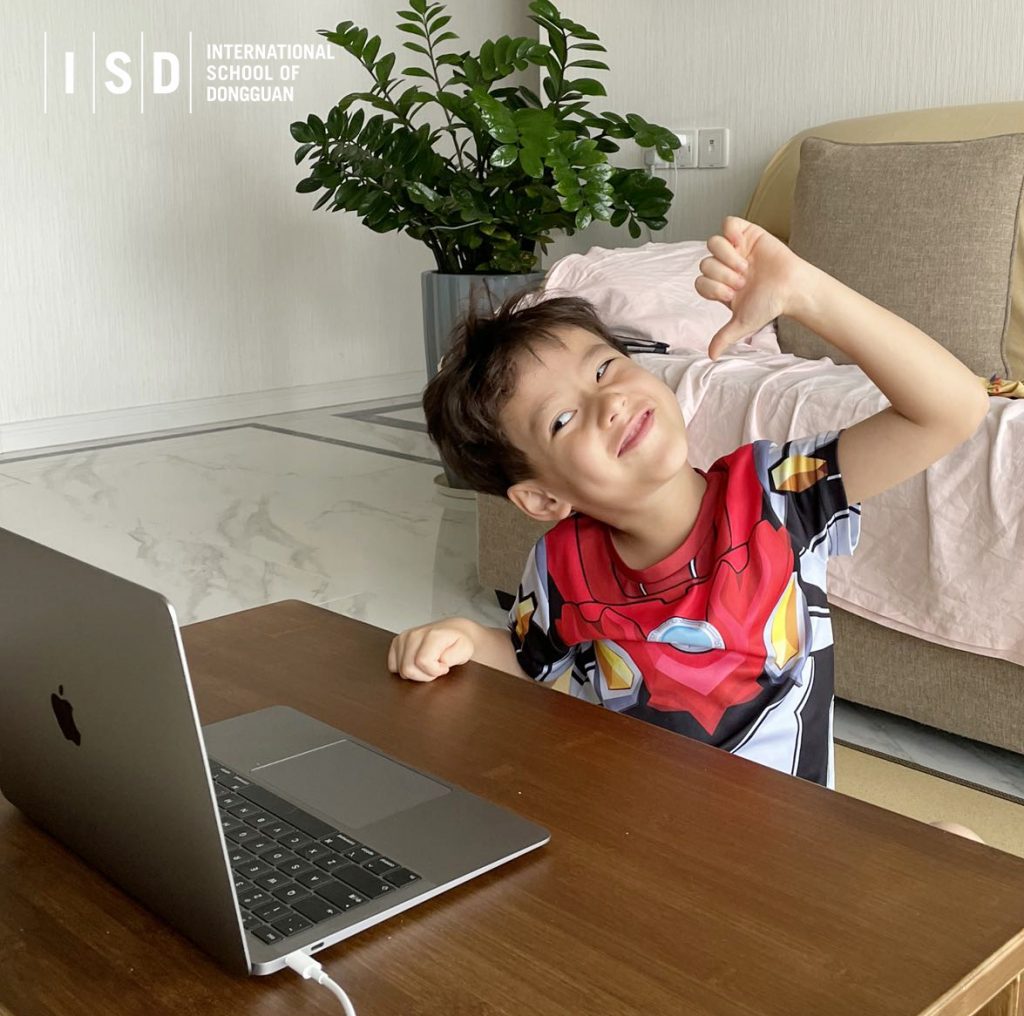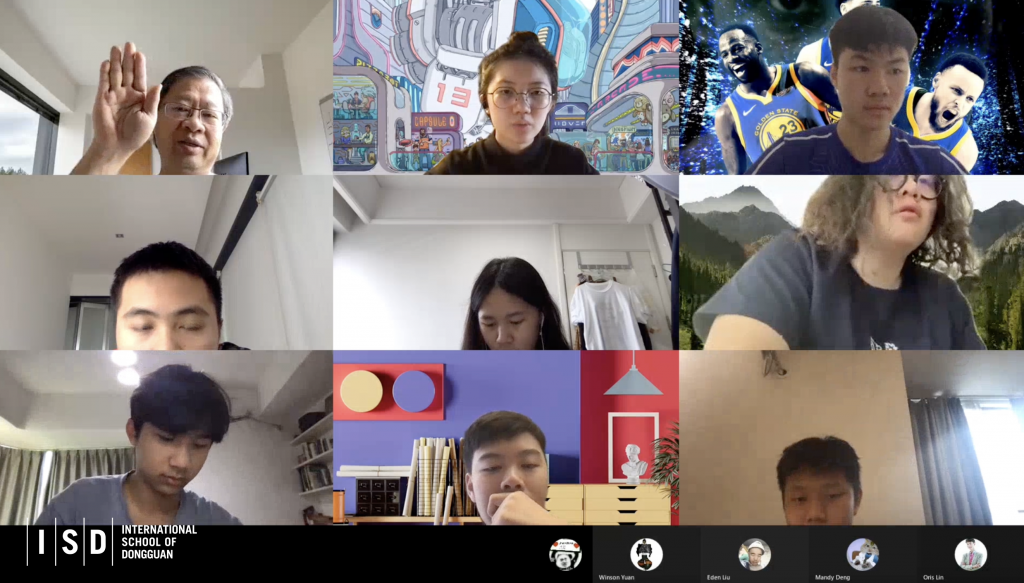 Feedback from Parents
It is not easy to teach young kids virtually, and I am so grateful to see my boys look forward to their classes every morning. I really appreciate the efforts and preparation from teachers – making their lessons and activities interactive, innovative, and interesting. Thank you ISD, for providing our children with a whole new learning experience in such challenging times.
老师通过线上课堂为年幼孩子上课是很不容易的,但是看到我的两个孩子每天早晨对线上学习充满期待,我感到非常高兴。我诚挚感谢老师的辛勤付出和认真准备,这一切努力使得线上学习和课堂活动具有互动性、创新性与趣味性。非常感谢ISD在这个充满挑战的时期,为我们的孩子提供全新的学习体验。                        
From A JK Parent
来自一位JK学生家长的分享
ISD online classes and course are definitely more interactive, engaging, creative and focused than before despite the many challenges faced. Besides providing knowledge via readings and lecture videos, the classes also see more interactions between teachers and students and amongst students. ISD online classes have enhanced social learning environment and provided opportunities for the development of a learning community.
对于线上教学,尽管我们仍然面临许多挑战,但是ISD的线上课堂与课程比以往更具互动性、吸引力和创造力,并且更突出重点。老师通过阅读和授课视频来传授知识。此外,老师与学生之间,以及学生与学生之间的互动更为频繁。ISD的线上课堂提升了社会学习环境,并且为学习型社区的发展提供更多机会。
From A G10 Parent
来自一位10年级学生家长的分享
Feedback from Students
I like online learning because I can move faster through the assignments and learn more.
我喜欢线上学习,因为我通过线上学习可以更快地完成作业,并且学习更多知识。
From A G4 Student

来自一位4年级学生的分享
Communications through different platforms really help support me in online learning. Teachers have been constantly updating us through Teams, ManageBac and class notebook. Advisors would have constant check in everyday with us ensuring we are adapting to online learning and our mental wellness.
Personally, my experience with online learning have been great. Although at times it may be challenging, we were taught some time management technique that helped me apply to my online learning. Teachers also make the lesson interesting, helping me concentrate on class.
老师与学生通过多平台进行交流,这对我的线上学习帮助很大。老师通过Teams、ManageBac以及课堂笔记本等方式跟学生保持密切联系;顾问老师每天与学生沟通,以确保我们能够适应线上学习,并且保持良好的心理健康状态。
就个人而言,我认为在线学习的体验非常棒。虽然在线学习偶尔具有挑战性,但我们可以把习得的时间管理技能运用其中,以更好地适应在线学习。同时,老师让课堂变得生动有趣,使我专注于课堂。
From A G10 Student

来自一位10年级学生的分享
Feedback from Teachers
I prepared varied online learning games to attract students' attention to each lesson and made sure everyone take turn to participate in class.   I gave positive and in-time feedback to the students who participated in class and found out how did the students feel about online learning and the reasons by asking questions.
我为学生准备多样化的线上学习游戏,每一位学生都可以参与其中,以此吸引他们在课堂上的注意力。此外,我会及时对参与课堂活动的学生给予积极反馈,并通过提问的方式来了解学生对线上学习的感受以及了解背后的原因。
From Mandarin Teacher
来自中文老师的分享
We utilize many resources to make online learning fun and engaging. We create presentations that we put into a Seesaw activity that is editable by the teacher and the students during the lesson. We ask students questions during the lesson to ensure they are comprehending what is being taught and following along.  Short educational videos are included in the presentations to further aid the students in understanding the concept being taught. We also offer one on one tutoring after classes to those who need additional help.
老师利用各种学习资源使线上学习充满趣味性与吸引力。我们创建展示内容并运用到Seesaw活动中,老师和学生可以在课堂上同步对展示内容进行编辑。我们通过向学生提问以确保他们能够充分理解老师教授的内容,跟上学习步伐。展示内容中还包括简短的教育类视频,以进一步帮助学生理解学习概念。此外,老师为需要帮助的学生提供课后一对一辅导。
From ES Homeroom Teacher
来自小学部老师的分享
ANNOUNCEMENT