ISD 10th Anniversary Softball Game started on March 11 with the Baseball Academy recognition to our brilliant and tenacious athletics!
3月11日,ISD举行了10周年校庆·垒球比赛。活动开始前,校方对棒球学院表现出色且彰显体育精神的运动员进行表彰!
Qilin students from PK to G12 and teachers got involved and enjoyed themselves in the event! EC students participated in various station activities that included the Ball Throw, Hit from the Tee ,and Run and Touch the Base. 
幼儿园小班至12年级学生和老师们都积极参与了垒球活动,并获得丰富的体验和无限的乐趣!幼儿园学生以多样化的形式参与到本次垒球活动,其中包括投球、发球台击球以及跑垒和触垒。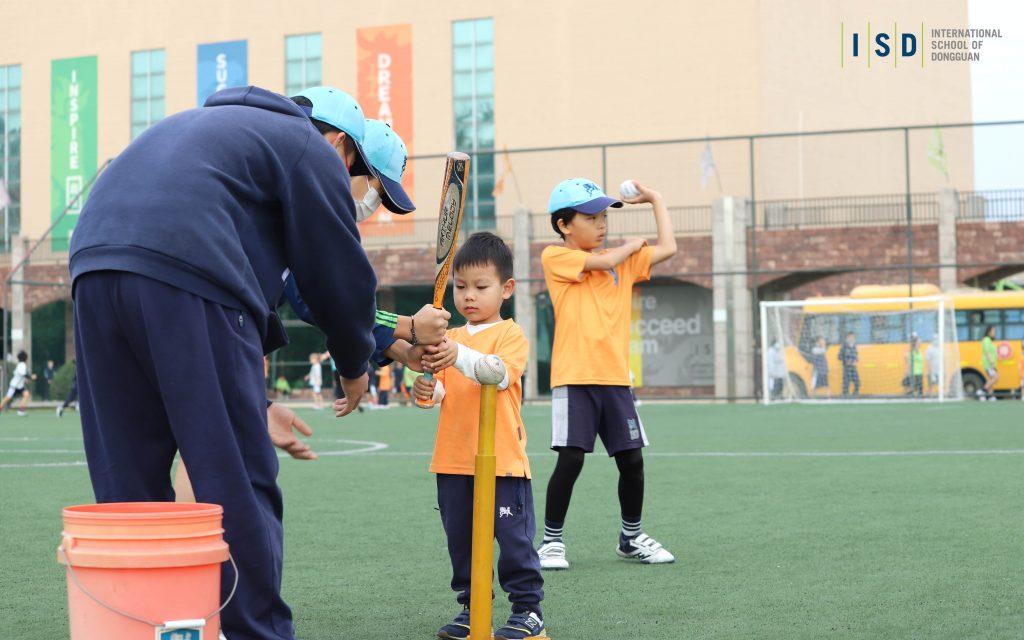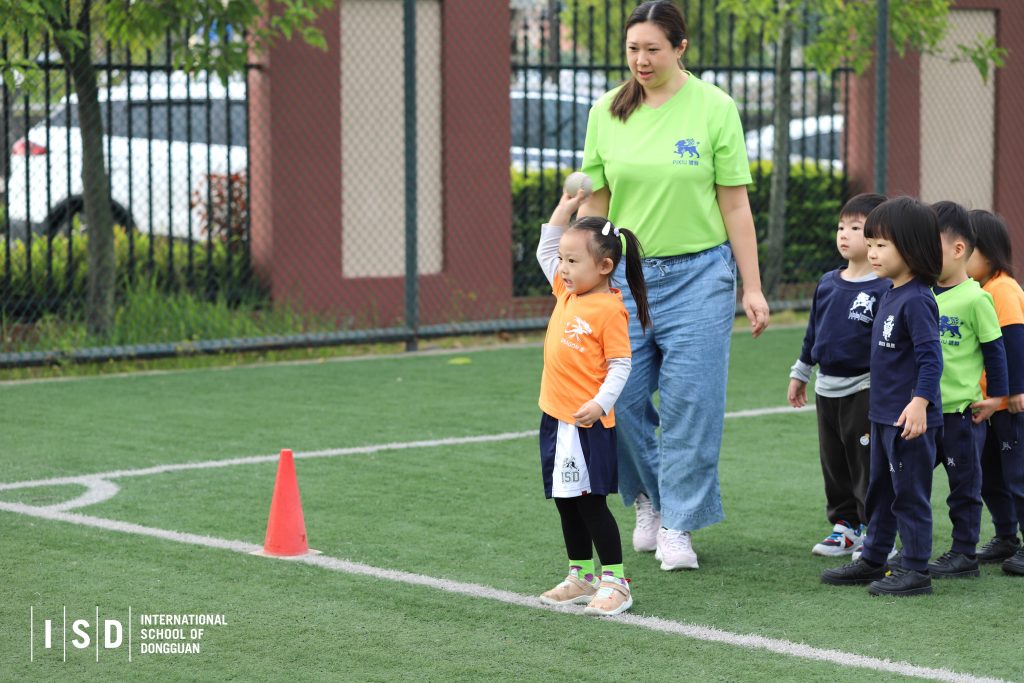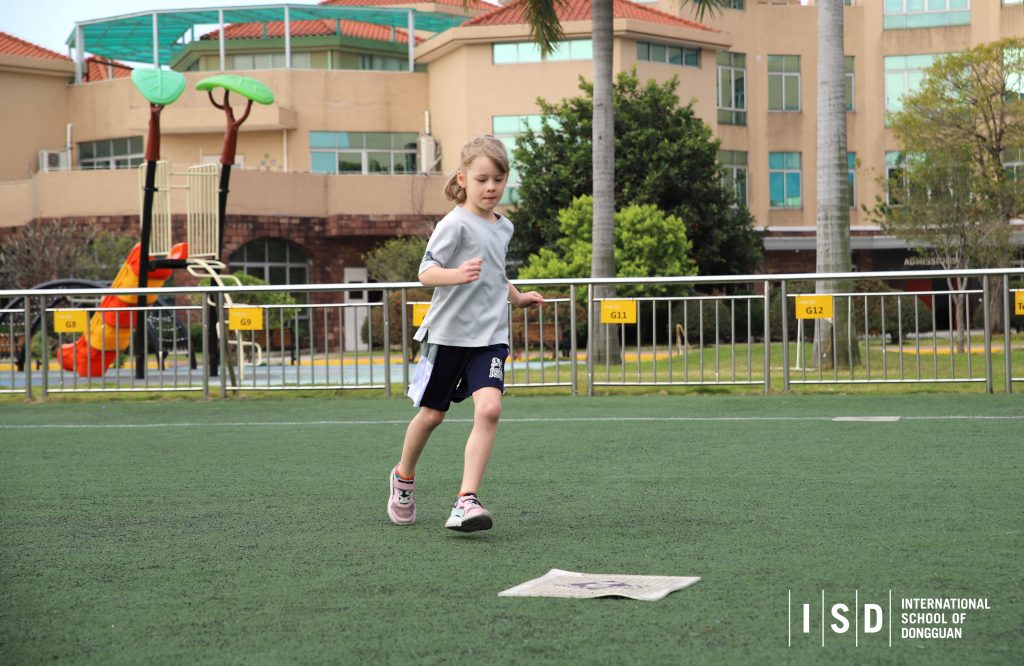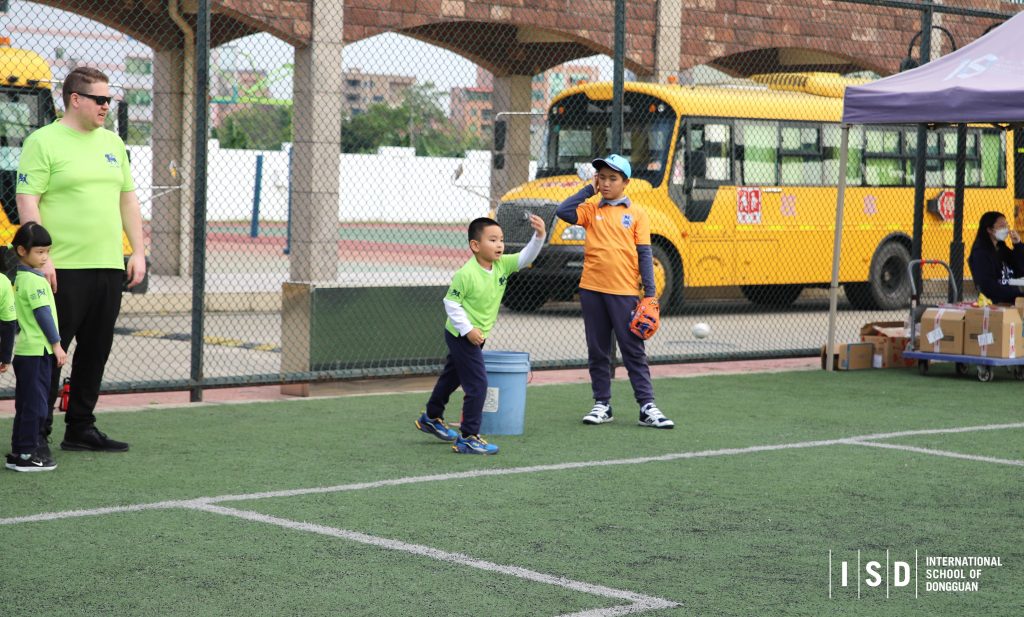 Students from grades 1 to 8 were split by house. Grades 1-4 students enjoyed their softball games using tee and squishy balls, while students in Grades 5-8 had the soft baseballs games on the baseball field. The fun was shared by student and staff alike, as staff also took part by playing against the High School Students! The entire Qilin community demonstrated school spirit by playing this team sport.
1年级至8年级的学生按各自所属校队划分队伍。其中,1年级至4年级的学生使用击球座以及软球体验垒球活动的趣味性。5年级至8年级的学生则在棒球场地上进行精彩的垒球对打比赛。教职工对本次活动同样也是兴奋愉悦的,因为他们也参与其中并与高中学生竞赛!所有社区成员在本次团队体育活动中充分彰显了学校精神。

The students ended the day's activities by eating a common food that goes along with any baseball game—hot dogs!  Also, to commemorate the day, each student received a t-shirt.  The t-shirts were designed by 2 ISD students. Grade 5 student Natalie was the design winner, while Jennie in grade 10 had the winning design for secondary school students!  Congratulations to our talented design artists and all of our Qilins for demonstrating great sportsmanship!
全体学生在活动结束后还享用了通常在棒球比赛会吃的一种食物——热狗!另外,每位学生都领取了一件垒球比赛纪念衫留作纪念。这些T恤衫出于学校的两位学生设计。五年级Natalie同学在设计比赛中获胜,该设计稿用于制作幼小部的纪念衫;十年级Jennie同学的设计稿则被评选为中学部纪念衫的设计原稿。恭喜这两位才华横溢的新晋设计师,感谢每一位社区成员都积极参与到活动中,充分彰显体育精神!

ANNOUNCEMENT