Every year, ISD graduates successfully make their way to universities around the world. Growing up in the nurturing and supportive environment provided by the school and the ISD community, our graduates have received acceptance from a variety of higher education institutions around the world and are ready to translate their aspirations and goals into a concrete reality.

每年,许多毕业生顺利从ISD毕业,进入他们理想的高等学府继续深造。麒麟学子在学校和ISD社区这个关爱和支持的环境下茁壮成长,在筑梦的路上乘风破浪,收获过许多来自世界各地优秀大学录的取通知书。

This year, ISD continues to see acceptance at colleges and universities around the world. The Class of 2023 earned early admissions and has been accepted by colleges and universities including New York University, Oxford University, the University of Manchester, the University of Melbourne, and the University of Sydney. Below is a compilation of colleges and universities from which our students have received offers.

今年,ISD2023届毕业生同样收到了来自世界各地院校的早申录取和录取通知书,其中包括:纽约大学、牛津大学、曼彻斯特大学、墨尔本大学和悉尼大学等。以下为2023届毕业生收获录取通知书的完整院校名单。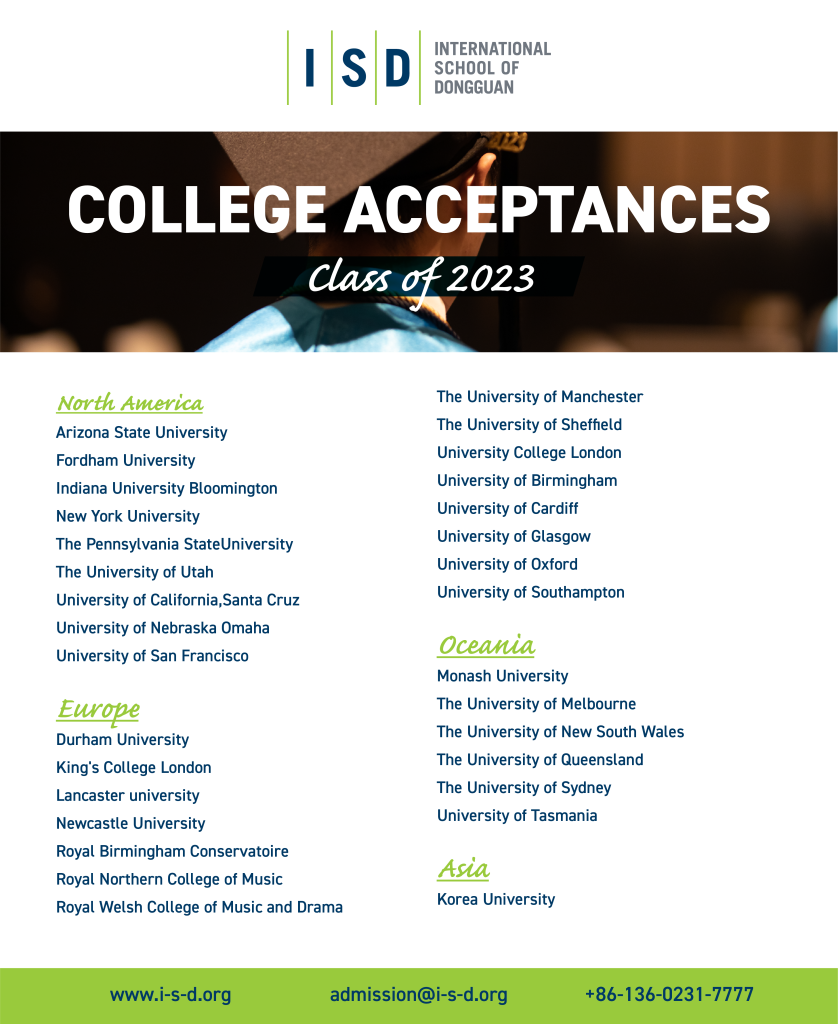 This year's IB Diploma Programme candidates achieved an average point score of 32.67; the highest score was 40. 50% of ISD IB Diploma candidates earned a bilingual IB diploma. A bilingual IB Diploma is awarded to students who demonstrate language proficiency in two languages, making it a more challenging academic task.
2023届毕业生在IB文凭考试中取得平均分32.67分;最高分为40分。另外, ISD 50%的IB文凭考生获得了IB双语文凭证书。获得双语文凭的学生应具备熟练掌握两门语言的能力,这使之成为一项更具挑战性的学术任务。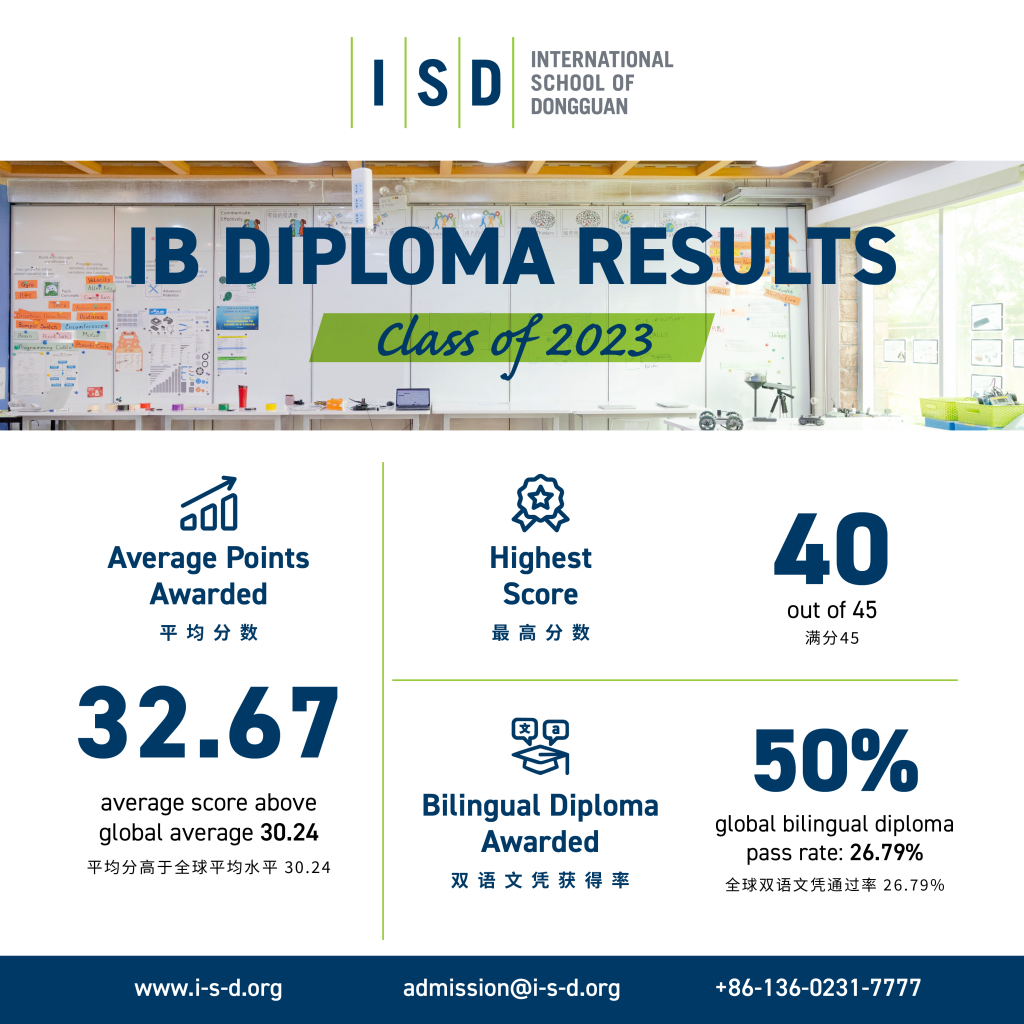 The Class of 2023 graduates are about to embark on their new academic journey, and we wish them a bright future. We are very proud of you!
2023届毕业生即将踏上新的学术之旅,祝愿毕业生们前程似锦,一切顺利。我们因你而骄傲!